This post may contain affiliate links. If you purchase through them, your cost will stay the same, but gfe will receive a few cents for every dollar spent. Thanks for supporting gfe!
Here are the Top 20 Gluten-Free Dessert Recipes on Mother's Day from my previous desserts site, from the folks who are now gfe contributors. This "Top 20" itself includes only the individual gluten-free dessert recipes that are your favorites, but I've also provided the links to the roundup posts that you've enjoyed most the past month. Happy Mother's Day!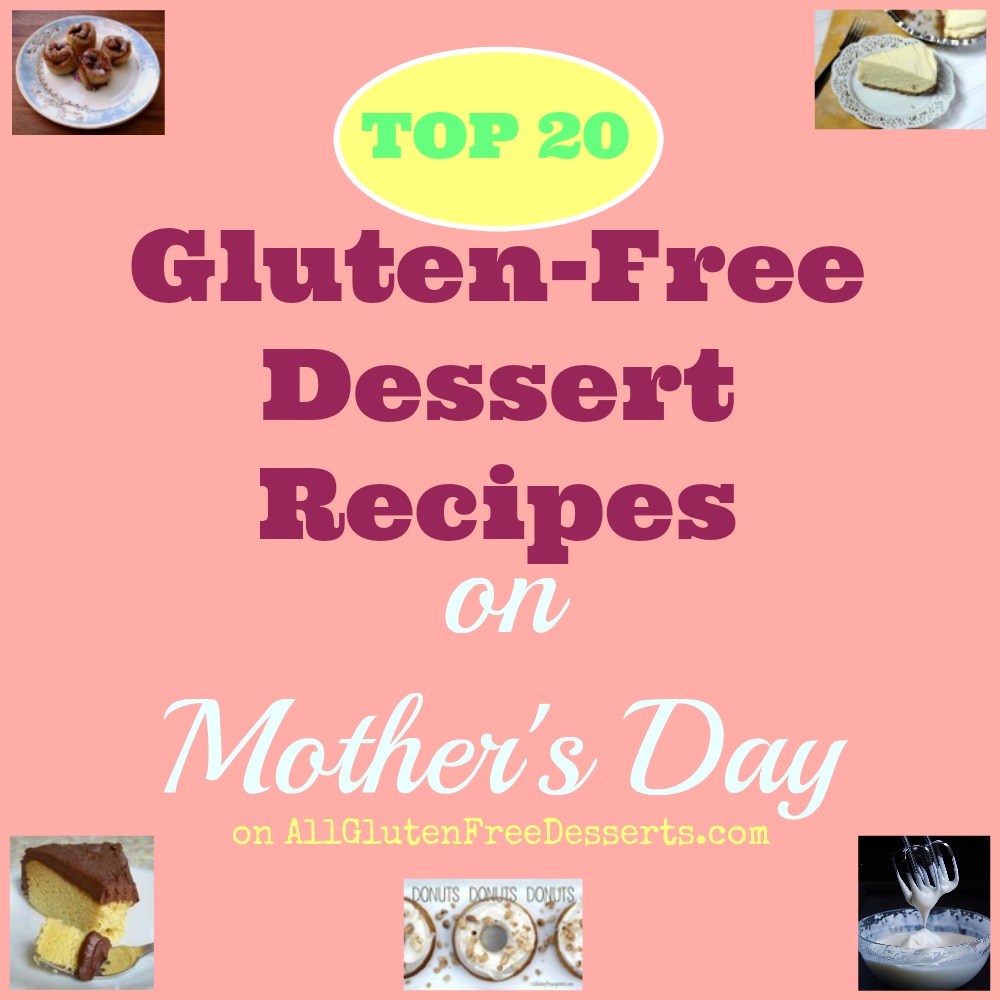 #20 ~ Two-Minute Cinnamon Rolls from Free Range Cookies
#19 ~ Blueberry Banana Buckle from Gluten Free Easily
#18 ~ Sweetened Condensed Milk from And Love It, Too!
#17 ~ Chocolate Cheesecake Squares from Lynn's Kitchen Adventures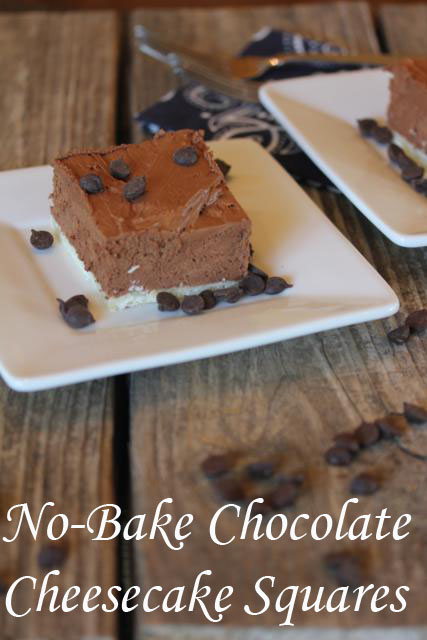 #16 ~ Easy Lemon Poppyseed Cake from Easy Green Mom
(Your Favorite Gluten-Free Apple Dessert—Top 175 Recipes!)
#15 ~ Classic Fudge from Gluten Free Easily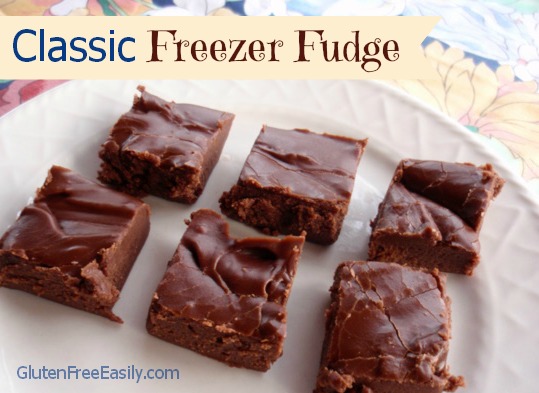 #14 ~ Almond Butter Raisin Chocolate Cookie Cakes from Daily Bites
#13 ~ Baked Donuts with Vanilla Beans and Macadamia Nuts from Gluten-Free Spinner
#12 ~ Key Lime Pie (Paleo/Nut-Free/Vegan) from Paleo Spirit
(Gluten-Free Bundt Cake Bonanza! Over 50 Recipes!)
#11 ~ Oatmeal Raisin Cookies from No Gluten, No Problem
(The Ultimate Gluten-Free Ice Cream Sandwich Roundup)
#10 ~ Glazed Doughnut Holes from The Non-Dairy Queen
#9 ~ Croissants from Gluten-Free Canteen
(A Zest for Zucchini … Over 60 Gluten-Free Zucchini Dessert Recipes)
#8 ~ Mom's Creamy Lemon Pie from Lynn's Kitchen Adventures
#7 ~ Four-Ingredient Paleo Nutella Cookies from The Big Man's World
(Over 60 Gluten-Free Oatmeal Cookie Recipes)
(30 Gluten-Free Pineapple Upside Down Cake Recipes and More Treats for Pineapple Lovers)
(Top 20 Gluten-Free Dessert Recipes on Mother's Day—a previous roundup)
#6 ~ Vegan Marshmallow Fluff from Chocolate-Covered Katie
#5 ~ Lemon Poke Cake from The Baking Beauties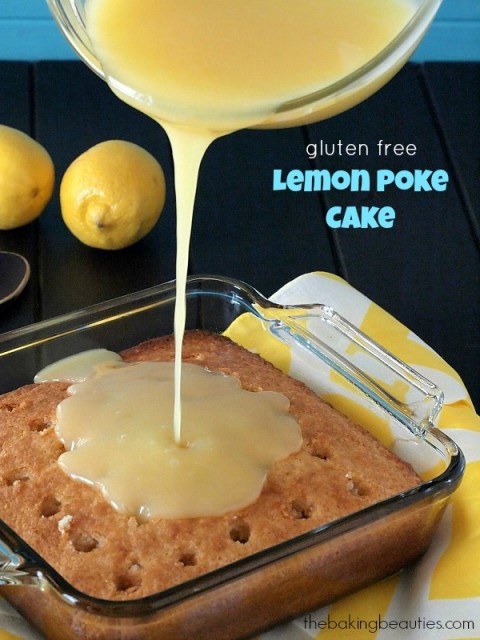 #4 ~ Cinnamon Apple Cake from Gluten-Free Fix
#3 ~ No-Bake Brownie Bites with Candy from Easy Gluten-Free Mom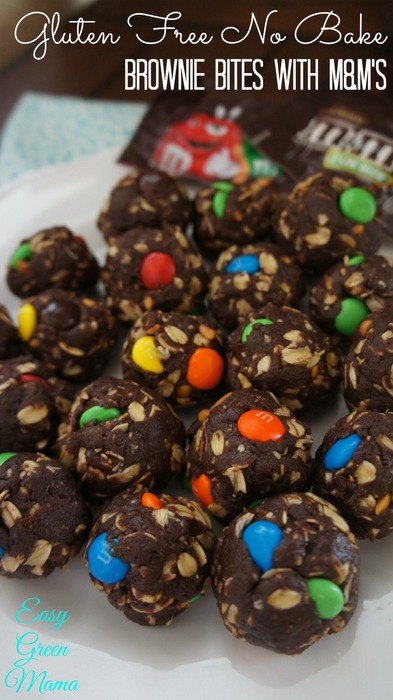 #2 ~ Coconut Rice Pudding from Sarah Bakes Gluten-Free Treats
And, finally,
#1 ~ Vanilla Bean Cake from The Spunky Coconut