For affiliate links and as an Amazon Associate I earn from qualifying purchases.
Today's recipe for Easy Gluten-Free Parmesan Noodles is one I've been wanting to share for a while as it's long been one of my favorite "go-to" gfe recipes. When I learned that National Pasta Day was several days ago and then later that the whole month of October is National Pasta Month, I knew it was time!
Of course, if you asked Mr. GFE, he'd tell you that every month is National Pasta Month. He adores pasta dishes. He only has to see a package of pasta on the counter after a trip to the grocery store to get excited.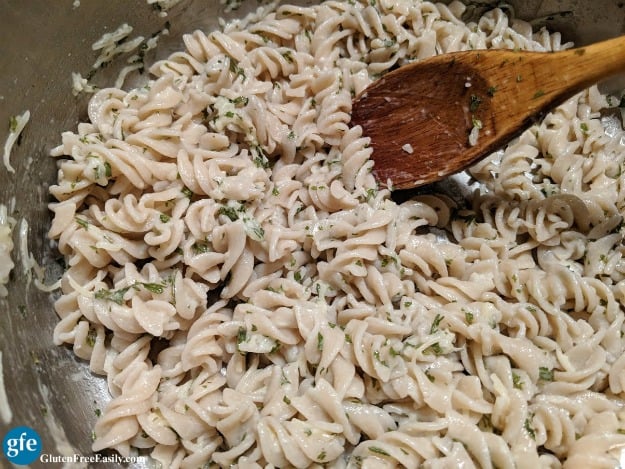 Before going gluten free, I relied quite a bit on Lipton Noodles and Sauce (and Lipton Rice and Sauce) products. They were easy and tasty and the perfect amount for the two of us, often even yielding leftovers.
Yes, they were pricier than making one's own pasta dishes but I was willing to pay for the convenience of having these fairly "instant" side dishes on hand. Admittedly, I wasn't really perusing the ingredients labels back then although I'm sure that in addition to any gluten-containing ingredients, those products likely had a long list of other ingredients that might not be considered optimal eating.
I just knew that adding one of these pasta dishes easily turned an entrée into a meal. And a tasty one at that.
Of course, those products went out the window when I went gluten free. Yes, over time similar gluten-free products came on the market but by then I had adapted a few gluten-full recipes for homemade noodles and sauce to be gluten free.
This Easy Gluten-Free Parmesan Noodles recipe is one of them. It's really a very delicious side dish even though it's very simple.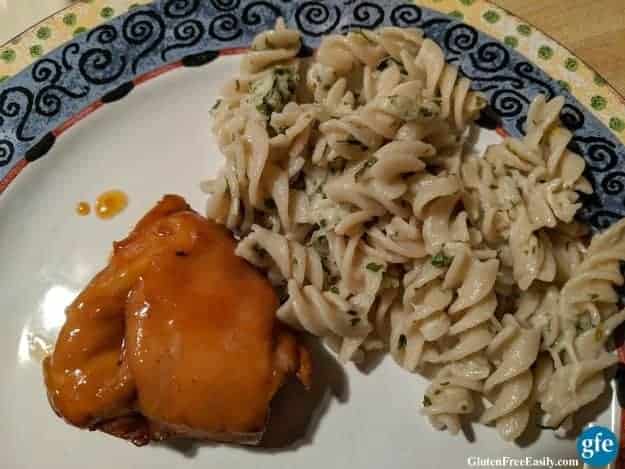 When you consider the ingredients, we shouldn't be surprised though, right? I mean pasta, butter, Parmesan, garlic, and parsley. What's not to love with that combination of ingredients?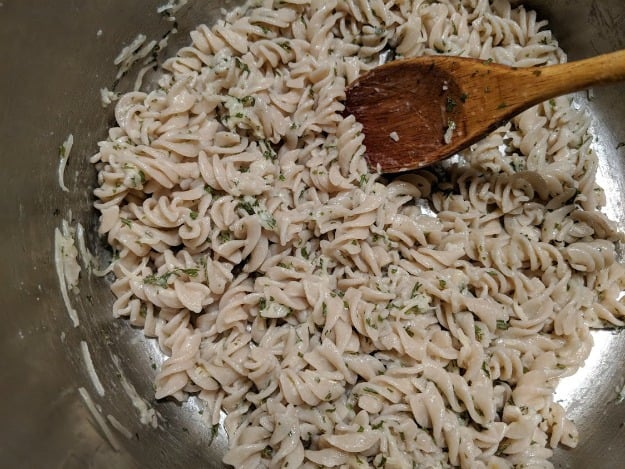 You can also double the recipe and add in a protein source, like a small amount of chicken, turkey, or tuna, to make it a simple but filling main dish.
You could even add in a vegetable like peas or small pieces of broccoli to make a heartier and more appealing main dish. Of course, if you add in a lot of protein and/or veggies, you'll most likely need to make more of the cheesy sauce—doubling or tripling the ingredients.
By the way, I have always had a major issue with the cheese and sauce clumping with this recipe until I read this tip from Giada De Laurentiis in Parade magazine:
"My grandfather taught me to grate Parmigiano-Reggiano cheese onto hot pasta before tossing it with the sauce. The cheese sticks to the pasta and the sauce sticks to the cheese, creating a perfectly delicious bite—every bite."
How did I go all my life without knowing that trick? It makes a difference! Now any time that I'm making a pasta dish, I add the Parmesan, Romano, or Parmesan-Romano mix before adding the sauce.
I will admit that it's still important to be using a hot pot or a warm dish when adding your ingredients to the pasta. If you add your warm pasta with cheese and sauce to a cold dish, you're still going to get clumps—and as a result, a less than ideal pasta dish.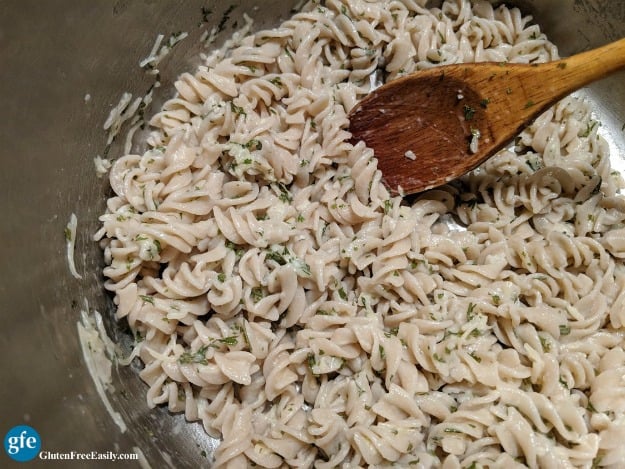 So, mix your drained, still hot noodles and other ingredients right in the pot you used to cook your noodles (as I did) or in a warmed serving dish. If I'm using a serving dish because company is present, I like to pour hot water into the serving dish and then dump it out and dry the dish before adding all the other ingredients.
Incidentally, if you're eating grain free, you can absolutely use vegetable noodles instead of gluten-free pasta. Either zucchini noodles (aka zoodles) or sweet potato noodles would be wonderful in this recipe. I would definitely cook them before using them in this recipe though. (Wholesome Yum has a great article on making and cooking zucchini noodles.)
More Gluten-Free Pasta Dishes Worthy of Your Dinner Table
~ Easy and Good Gluten-Free Lasagna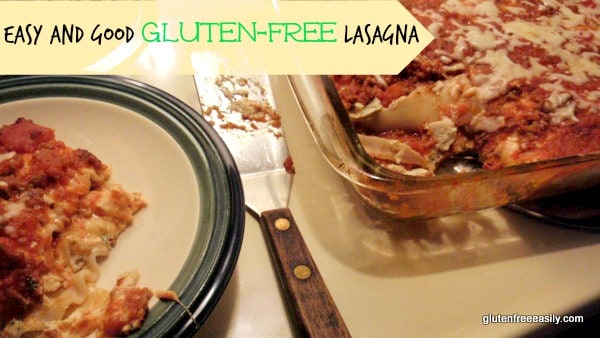 ~ Easy Pea-sy Cheesy Tuna Casserole
~ Homemade Hamburger Helper-Roni
~ Instant Pot Pasta with Meat Sauce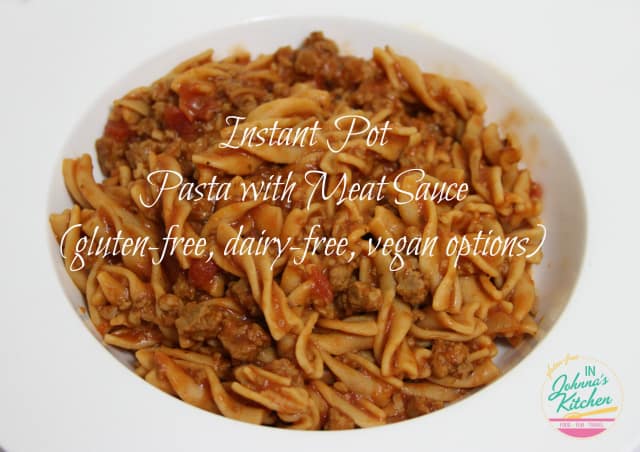 ~ Saucy Cheesy Chicken Veggie Pasta Skillet Supper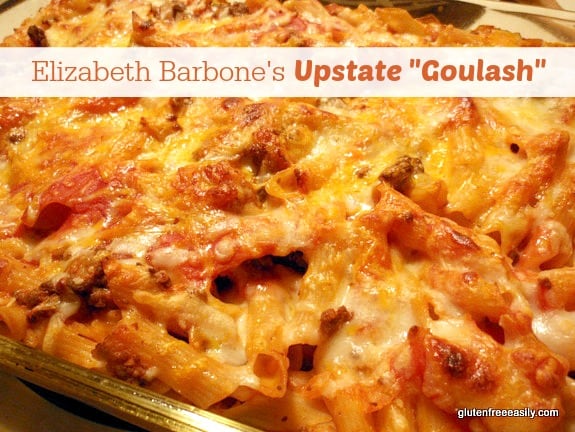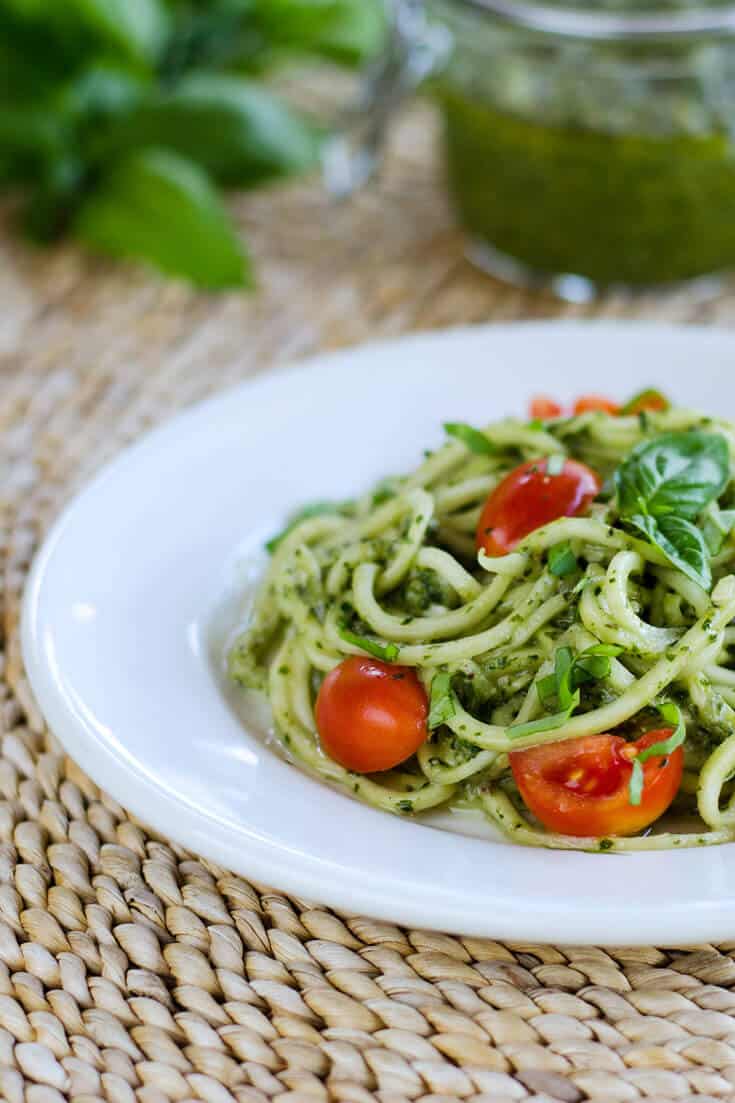 Easy Gluten-Free Parmesan Noodles Recipe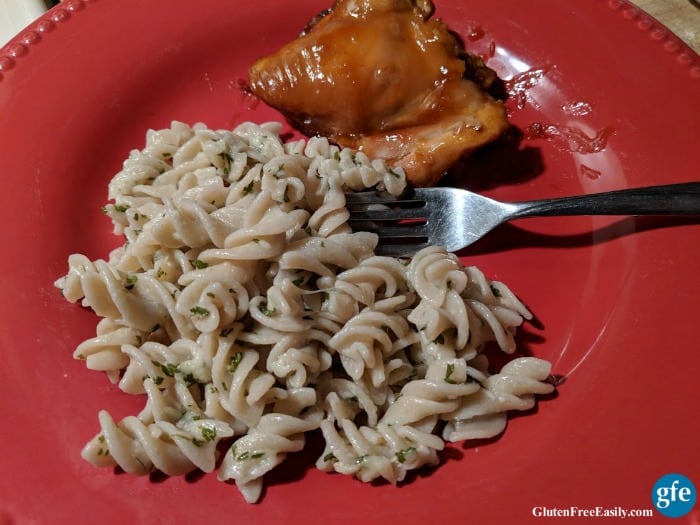 Yield: 4 servings
Easy Gluten-Free Parmesan Noodles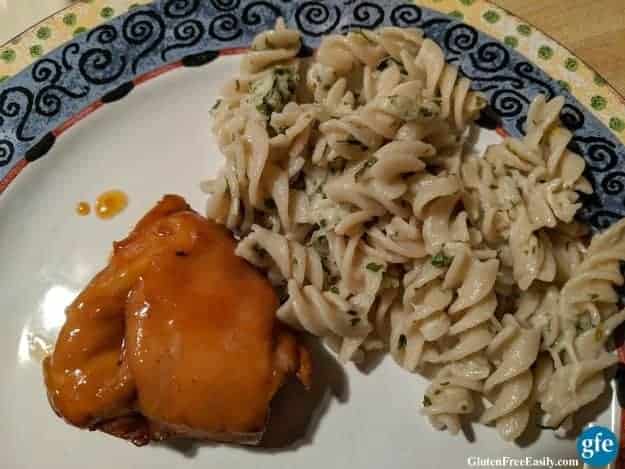 This Easy Gluten-Free Parmesan Noodles recipe is a delicious side dish. Pasta, butter, Parmesan, garlic, and parsley. What's not to love? By the way, with an additional ingredient or tow, this recipe can be turned into a main dish.

Prep Time 10 minutes

Cook Time 10 minutes

Total Time 20 minutes
Ingredients
8 ounces gluten-free pasta (like spirals/rotini, macaroni, penne), cooked per package instructions and drained but still hot
3 tbsp butter
¼ tsp garlic powder or garlic salt
2 tbsp dried parsley flakes
1/3 cup Parmesan cheese, grated (freshly grated, if possible; shaved also works well)
Instructions
Sprinkle Parmesan on pasta while still hot—either while still in the warm pot or in a warmed bowl (see notes). Stir.
Add butter, garlic powder, and parsley.
Mix well. (I use a wooden spoon.)
Serve immediately.
Notes
I drain the cooked pasta and return it to the hot pot before adding the cheese and other ingredients. If you wish to serve in a serving dish, warm the dish first by filling it with very hot tap water, letting the water sit a minute or two, and then draining and drying the dish.

Originally published October 26, 2018; updated November 28, 2019.