For affiliate links and as an Amazon Associate I earn from qualifying purchases.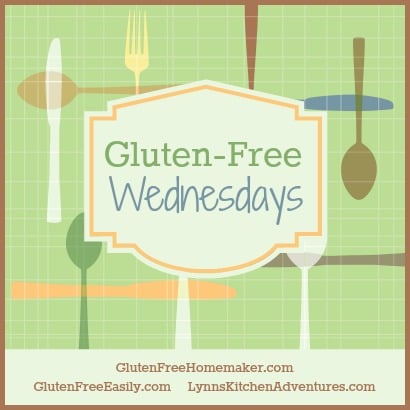 As I shared last week, when I announced that I would be co-hosting Gluten-Free Wednesdays with my friends, founder, Linda of The Gluten-Free Homemaker, and Lynn of Lynn's Kitchen Adventures, it's still super busy here on gfe with March Muffin Madness going on! I hope you will bear with me while enjoying the rollout of some delicious muffin recipes from so many terrific gluten-free bloggers, plus the excitement of the great prizes involved. But if you've been a bit overwhelmed, please know that things will definitely be a bit slower on gfe in April! I don't usually post daily—or three times in 24 hours as I just did. Wow!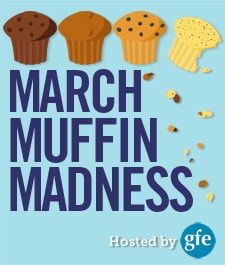 Because of the month-long MMM event, I have a bunch more muffin posts to share this week! You can see them in the linky, but they're also listed further down for you. If you missed the kickoff post—the first one shown in the listing—you can read that for the delicious details, but the important thing to know is that every comment (one per post) during this event is an entry towards some really terrific prizes!
The prizes got even more terrific a few days ago, when the folks at Blendtec graciously offered up a black Designer Series Blendtec (factory recertified) plus a Twister jar as our Super Grand Prize! The Blendtec comes with a 7-year warranty; the Twister jar has a 3-year warranty. If you're not familiar with a Blendtec, it's an all-in-one type kitchen appliance. You can read more here.
Plus the MMM giveaway also includes three different muffin pans (mini 24-cup, steel 12-cup, or cast iron 6-cup), an immersion blender, a spiral vegetable slicer, an electric pressure cooker, and a 14-cup food processor. There are muffin recipes in every category of "free," not just gluten free. Here's the kickoff post again (with all the prize details and the latest recipe links) and the posts that have been shared since last week for MMM.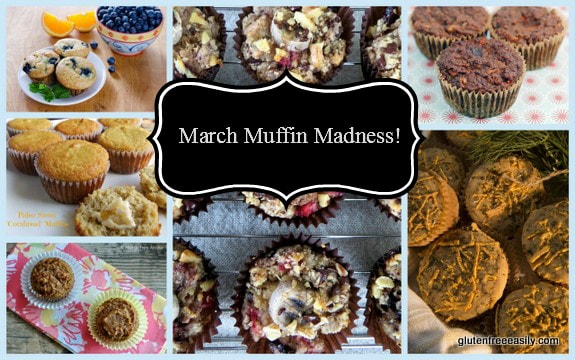 I also thought it would be fun to share the posts from the last week from my other blog, All Gluten-Free Desserts, here so you all won't miss any of those posts either.
~ Crockpot Chocolate Clusters from A Year of Slow Cooking

~ The Best—Top 20—Dessert Recipes on All Gluten-Free Desserts for February
The Most Popular Post on Gluten-Free Wednesdays Last Week
Jelly Donut Muffins from Fairy Wings and Pixie Dust
This recipe from Jolene is gluten free and vegan and Top 8 allergen free.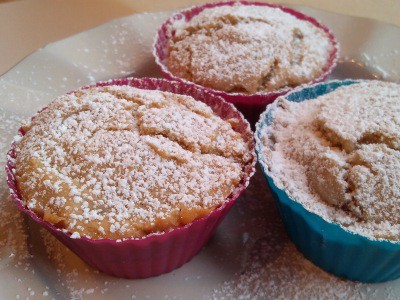 My Highlights from Last Week
We had over 50 entries so these were just a few that caught my eye!
~ Gluten-Free Crockpot Beef Stew from I Will Run for Chocolate
~ Dairy-Free Macaroni & Cheese from Allergy Free Alaska
~ Soft & Fluffy Paleo Pancakes from Cassidy's Craveable Creations
~ Banana Chocolate Tarts from Gluten Free Goodness
The Carnival
What you need to know before linking up:
~ Your link must be related to the gluten-free diet.
~ If you're new, please read the guidelines.
~ Leave a link back to this blog or one of the co-hosts. We do not highlight or share any recipes that do not link back. (If you've never linked up to a carnival before, you can see how I like to link back in the last line of each of my posts above.)
~ Your links will show on all three of our blogs! You only need to link up at one of them.
~ We appreciate you joining in!
Note:  Linking up indicates you are giving permission for us to share your submitted photo and your link via social media or in next week's post if it is selected as the most popular post for the week or featured as a highlight.