For affiliate links and as an Amazon Associate I earn from qualifying purchases.
It's been a while since I did one of my massive roundups. That epic road trip really knocked my schedule off for a number of reasons. I've missed my roundups though. I hope you have, too, because here's one for you, plus a kickoff of a special event here at gfe over the next several days! This post is a busy one, so skim until you find something of interest, even if it's only the No-Bake Almond Chocolate Double Coconut Cookies recipe at the end of this post.
As I shared on Facebook, Mr. GFE and I got to dance around a famous elephant recently. My company's post-holiday party was held at the Smithsonian Museum of Natural History.
It was a fabulous event. There's nothing quite like wining, dining, and dancing in that incredible environment … being in the midst of dinosaur skeletons, jewels, rare butterflies, and much more, for an entire evening. Try as I might, I could not get a good photo of said elephant, but I did snap a few others that might be of interest.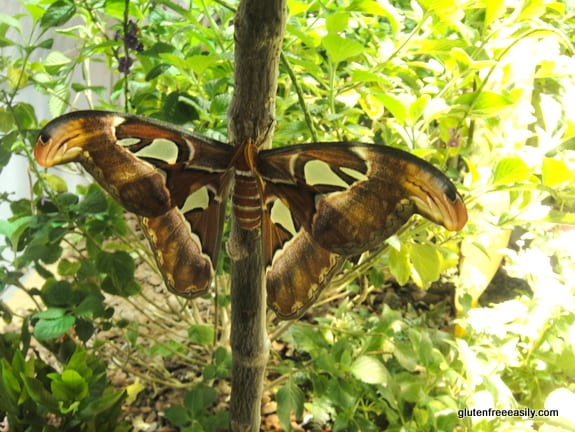 Gorgeous Moth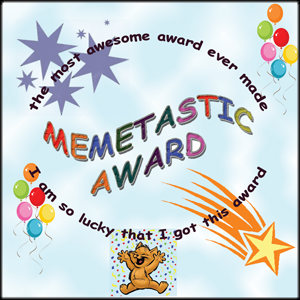 Debi (Hunter's Lyonesse) gave me the Memetastic Award. (You may remember Debi from her personal story shared here in December.) This award is an irreverent, offbeat one. The awardees must tell 5 things about themselves, with 4 out of 5 being outright lies. Okay, it's not in my nature to lie, but in the spirit of the award here goes. If you are a faithful gfe reader, you'll probably be able to easily tell which of these are untruths.
Note: To follow the rules and not be "hunted down" by Debi, I'm awarding it to five other bloggers (excluding any that Debi awarded and Debi herself). Unlike Debi, I don't expect anyone to follow through though. Oh, and Debi explains that the award badge is purposely goofy. Thanks, Debi, for choosing me (I think …)!
I love fermented foods.
Nothing pleases me more than spending hours in the kitchen to make a fine meal.
I've never been outside the U.S.
I'm in a BBC documentary with Michael Palin called Hemingway's Adventures.
Motorcycles scare me.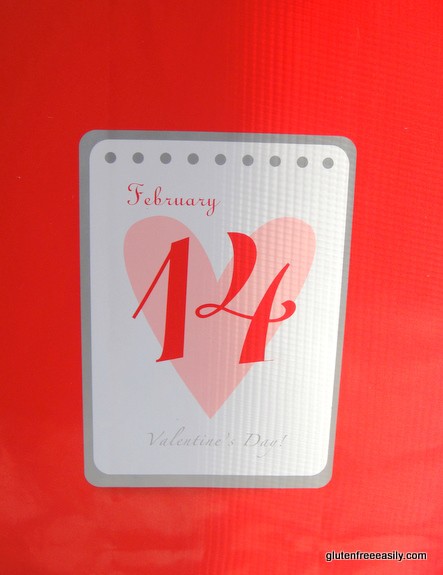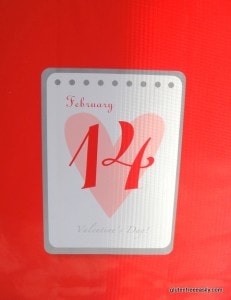 I'm doing a Suite of Sweets for Sweethearts event this week, but obviously starting later and ending later than one would expect for Valentine's Day, since that's coming up on Monday. But, you see, I'm on a slightly different timetable because we're holding our Valentine's Day Party next weekend.
Our party is an every-other-year bash that we always hold on the weekend of Presidents Day. That way all of our out-of-state guests will have the extra day for traveling home. That extra day also benefits us as we clean up, return furniture to its proper spots (almost all our furniture gets moved to accommodate the band and dancing), and just recover in general.
The truth is I've never been too hung up on celebrating on the actual date of a holiday or special day. Can't get together on my birthday? No problem. Let's get together a month later and to make up for the delay, we'll celebrate my birthday for a whole month, okay? 😉
Do you see where I'm going with this? With our Valentine's Day party next weekend, I'm just kicking into gear for Valentine's Day and this special celebration here at gfe—the triple S, Suite of Sweets for Sweethearts. I hope you don't mind the timing as I think you'll still enjoy the event very much.
Last year, for the SSS event, I shared my gfe recipes. This year, I'm giving you one of my recipes today, but then the rest of the time I'll be sharing some sweet recipes from some of my favorite web folks/bloggers and their cookbooks.
You know what that means, right? Yep, there will be some giveaways.
Then at the end of the week, everyone who commented throughout the week will be entered into another giveaway of an array of goodies. A little of the giveaway package will be revealed each day, with the complete ending giveaway package revealed at the end and all comments during the event counting as entries. Does that sound good, dear Valentine?
Today's recipe is a healthier version of those no-bake cookies that you might have made growing up. You know the ones that contained peanut butter, cocoa, oatmeal, butter, milk, and sugar? You boiled some ingredients for a minute, added more, and then dropped the cookies on waxed paper to set up.
Well, today's version features almond butter, cocoa, coconut, quinoa flakes (or oats if you prefer), coconut oil, almond milk, and palm sugar. That means these cookies are gluten free, dairy free, and refined sugar free and give you a nice protein boost, too.
UPDATE: On April 4, 2023, Gluten-Free Watchdog issued a new statement, Gluten-Free Watchdog Cannot Recommend Any Brand of Gluten-Free Oats. Read the full statement here. This statement was followed by details on recent testing results of gluten-free products that contain oats., which showed 30% of the labeled gluten-free oat products tested contained quantifiable gluten.

This statement was followed by details on recent testing results of gluten-free products that contain oats, which showed 30% of the labeled gluten-free oat products tested contained quantifiable gluten. I'm not eating any oats and I urge all of my readers who eat gluten free for medical reasons to also abstain.
You can make these cookies and almost be eating one faster than your family members can see that you are cooking something and ask, "hey, what's cooking, mom?"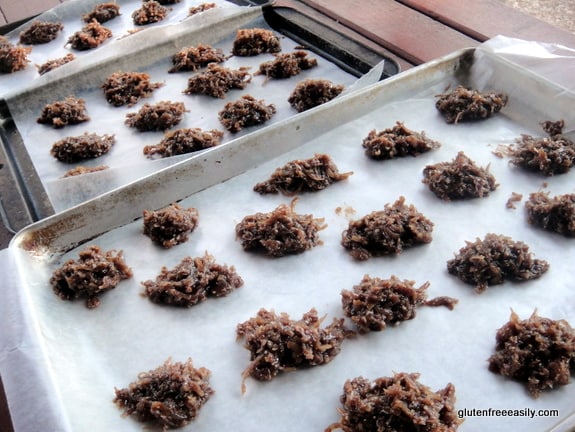 No-Bake Almond Chocolate Double Coconut Cookies Recipe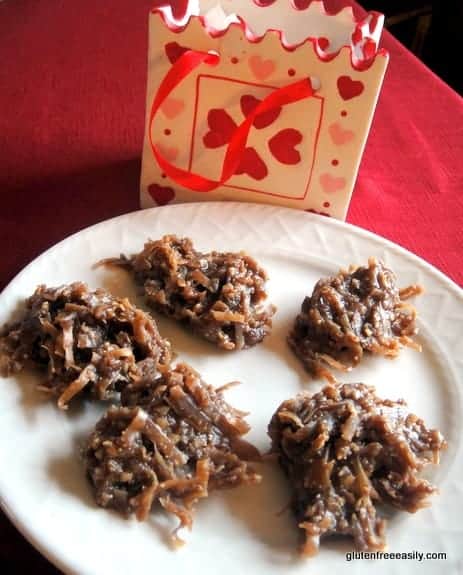 Yield: Makes about 30 cookies
No-Bake Almond Chocolate Double Coconut Cookies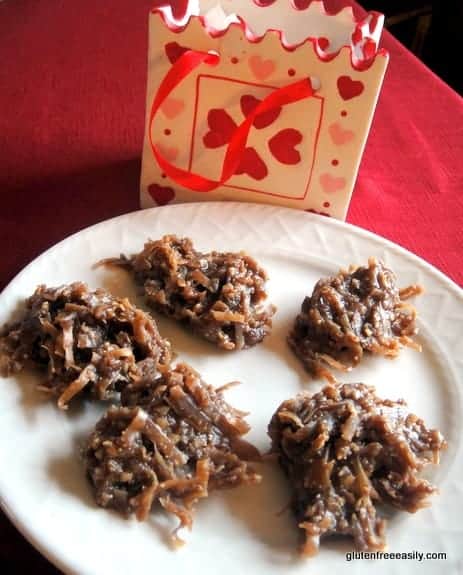 These cookies are my "new and improved" version of the classic no-bake chocolate peanut butter oatmeal cookies from back in the day.

Prep Time 5 minutes

Cook Time 5 minutes

Inactive Time 15 minutes

Total Time 25 minutes
Instructions
Mix sugar, cocoa powder, coconut oil (or butter), and milk in a large, heavy saucepan. Bring to a boil over medium to medium-high heat, stirring constantly. Boil one minute only.
Remove from heat and stir in almond butter, vanilla extract, shredded coconut, and quinoa flakes (or oats) until well mixed.
Drop by rounded teaspoonfuls onto baking sheets lined with wax paper.
Chill a few minutes in the refrigerator or a very cool area. Serve.
Notes
I used vanilla almond milk and omitted the vanilla extract.

I used sweetened shredded coconut because that is what is available to me. If you use unsweetened coconut, you may want to add slightly more palm sugar.

As noted, certified gluten-free purity protocol oats can be substituted for the quinoa flakes.

Even after chilling, these cookies remained somewhat soft; I loved that. (Using the original recipe, the cookies often hardened too much.)

Mr. GFE said these taste like "chocolate dough balls." If you're a cookie dough fan; that's a high recommendation, but I think that shows that these cookies are soft and delicious.

Originally published February 13, 2011; updated April 17, 2023.