For affiliate links and as an Amazon Associate I earn from qualifying purchases.
This post is linked to Gluten-Free Wednesdays.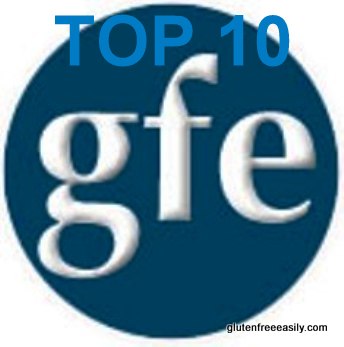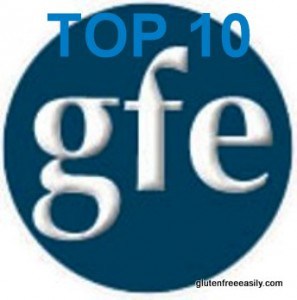 Here I am with the Top 10 gfe discussion posts. These are non-recipe posts for the most part, although a few do include recipes as you can see from the titles below. One was even included in my earlier Top 10 gfe recipe posts listing. If you're new to gfe or missed these the first time around, I think they're worth a read. They cover a variety of topics: the gluten-free version of the "teach a man to fish" parable, my trip to the Betty Crocker kitchens for the General Mills Gluten-Free Bloggers Summit, thoughts on how to treat restaurant personnel when eating out, a reminder that spelt is not gluten free (no matter how vehemently others tell you that it is safe for those on a gluten-free diet), a plea to take eating 100% gluten free very seriously, a discussion on some of the "atypical" symptoms of gluten issues, my celiac gene testing results, and, of course, personal stories … four very eye-opening and inspiring ones I might add. The latter came from gluten-free reader and blogger friends—all such different stories, yet all so similar in the lack of a "straight and narrow path" diagnosis, but positive and encouraging in each individual's amazing strides to health on a gluten-free diet.
While I do have my favorites of these posts, I'm sharing them in no particular order. If you take the time to read them, please also take a few moments to read the comments. The comments of gfe readers add valuable points to the discussion. Oh, of course, somef folks just like to drop in to gfe to "stir things up," but lively discussions are almost always a good thing! If you have other favorite gfe discussion posts, please note them in comments.
Incidentally, I'm actually on another road trip with Mr. GFE at the moment. This one is probably the most epic of our lives to date, and that includes all of our multi-state, multi-day motorcycle trips (like this one). Here's our mode of transportation below. That "Gentle-Ride Van" description on the side of the truck … uh huh … that would be a ride all the way to the chiropractor and/or massage therapist. We've been alternately referring to this truck as The Monster Truck or The Beast 2 (The Beast 1 was a rental van in Bonaire years ago). The vibration in this truck is so severe that the bag of potato chips that was in our parcel of food on the floor of the cab was pulverized after only a few hours. (They'd be perfect for using to make my Crispy Chicken Nuggets, but somehow I don't think I'll save them for the return trip.) And, I got glutened on Day 1 (yeah, no fun although it could have been worse as I shared on my gfe Facebook page and my personal page). But on the bright side of this trip, we're helping out some very old friends, we're traveling through states we've never been in before, we've crossed the Mississippi (only done that in a plane in the past), and we'll get to meet up with some more dear friends at the end of the trip before we fly home!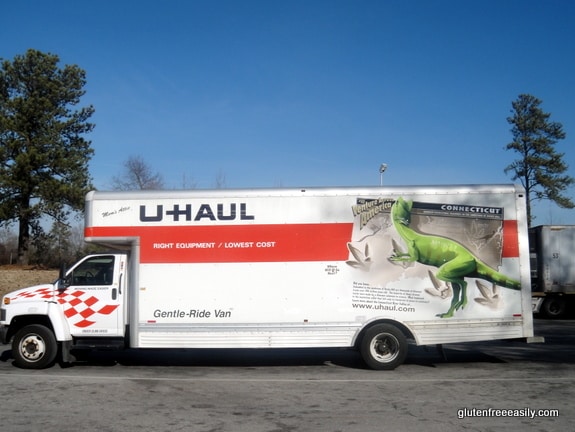 Monster Truck or Beast 2 (and perhaps a few more names)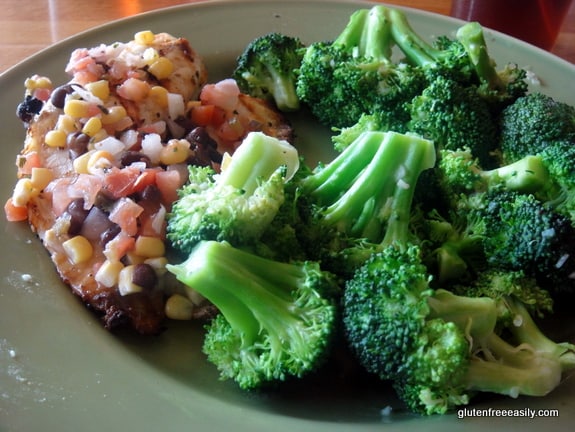 The tasty and innocent-looking dish that contained gluten–aaargh …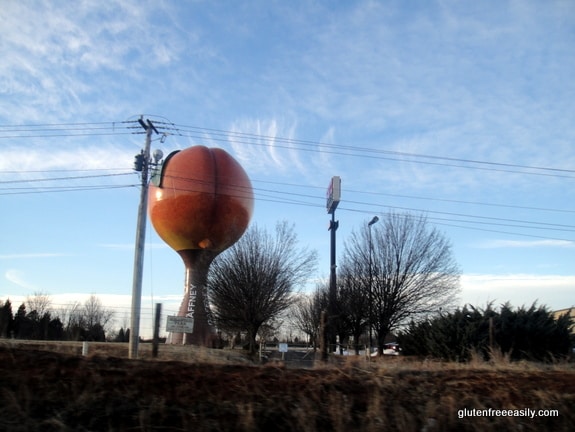 A peach water tower? Must be in Georgia, right? Nope, the Peachoid is located in Gaffney, SC, and was created to show that SC produces more peaches than GA. Read more here.
Here are my favorite discussion posts with some additional links from other gluten-free blogger friends below these:
1.  Chicken (or Turkey) Enchilada Casserole and Some Non-Standard Symptoms of Celiac
2.  Flourless Oatmeal Cookies (includes discussion on certified gluten-free oats)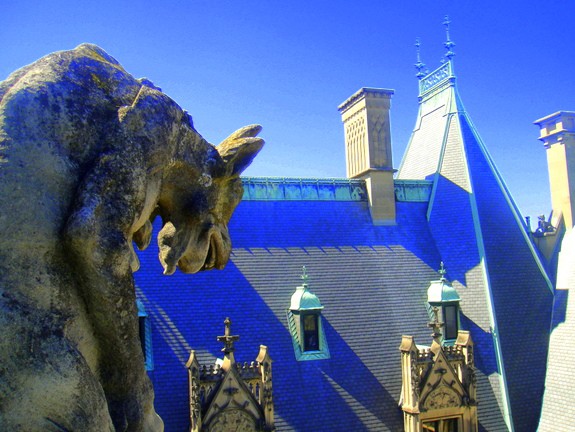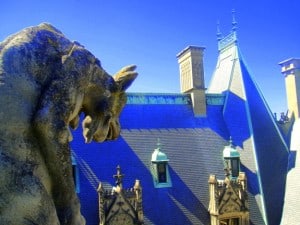 3.  How Hard Is It? A Short, Sad Story
4.  Guest Post from Diane Eblin (The Whole Gang): I Can't Eat What and It's Where?
5.  Guest Post: Dana (Home*School*Home), My New Gluten-Free Life
6.  Guest Post from Debi Smith (Hunter's Lyonesse)—My Journey Back to Healthy Living
7.  Guest Post from Linda Etherton (The Gluten-Free Homemaker)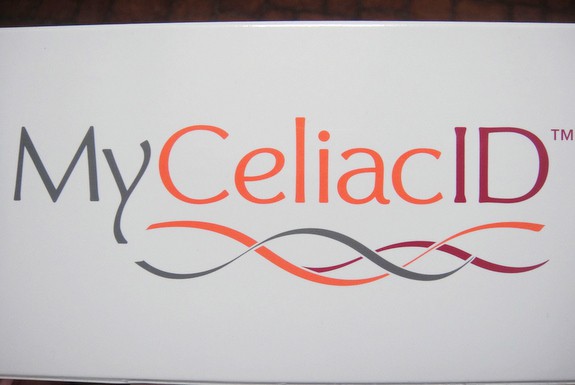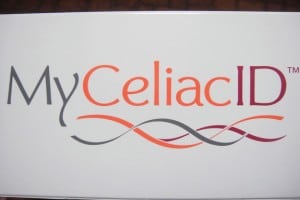 9.  MyCeliacID—Literally (Part I) (which reminds me I still have to share Part II!)
10.  My Trip to General Mills, a.k.a. Betty Crocker Central
11.  Stop the Madness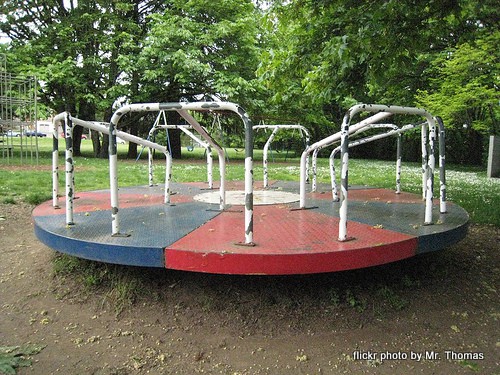 Other Top 10/year-end roundups that are definitely worth your time:
Erin (Gluten-Free Nutrition and Fitness) (Erin picked her faves from everyone else!)
Linda (The Gluten-Free Homemaker) (Linda selected her top discussion and recipe posts.)