For affiliate links and as an Amazon Associate I earn from qualifying purchases.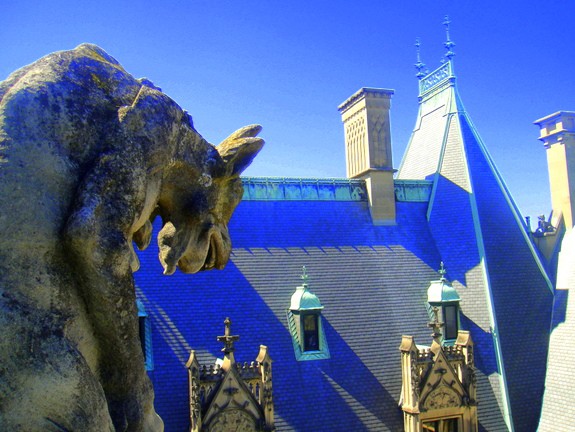 Soon, I'm going to share some fun and enjoyable information on my recent trip to the Biltmore Estate and Asheville, North Carolina. However, right now, I want to share a story—really more than one—that has been on my mind A LOT lately. (I've included a few of my Biltmore photos that seem to fit this discussion.)
At one of the outdoor concessions at Biltmore, I asked the server about the brand of hot dogs. She didn't know, so she called over her manager. After the usual gluten Q & A repartee, he said the hot dogs were Hebrew National. I told him that I was pretty sure that Hebrew National hot dogs were gluten free (I remembered reading about their gluten-free status on Alison's site—Sure Foods Living). But I still asked him to check the packaging. He disappeared for several minutes before returning. He stated that the only allergen ingredient listed was soy. Ideally, I would have liked to have read the label myself, but he hadn't seen wheat on the label and it was very unlikely that hot dogs would contain rye, barley, or oats (which are only safe if certified gluten free). And, like I said, I remembered reading that Hebrew National hot dogs were safe, so I ordered the hot dog with no bun. Of course, I asked that nothing touch the hot dog, that he pull one from an unopened package, etc. The manager donned plastic gloves and served the hot dog himself. As we were chatting, he remembered that Biltmore Estate food service had changed to Hebrew National a while back specifically because of their gluten-free status. He also told me that Biltmore's Stable Cafe had a gluten-free menu and that the Bake Shop there was also developing a gluten-free menu. (Those are food service spots right beside the Biltmore House itself. It's my understanding that other restaurants on the property are also gluten-free friendly.) That's great news and progress, for sure; I was thrilled to hear about it!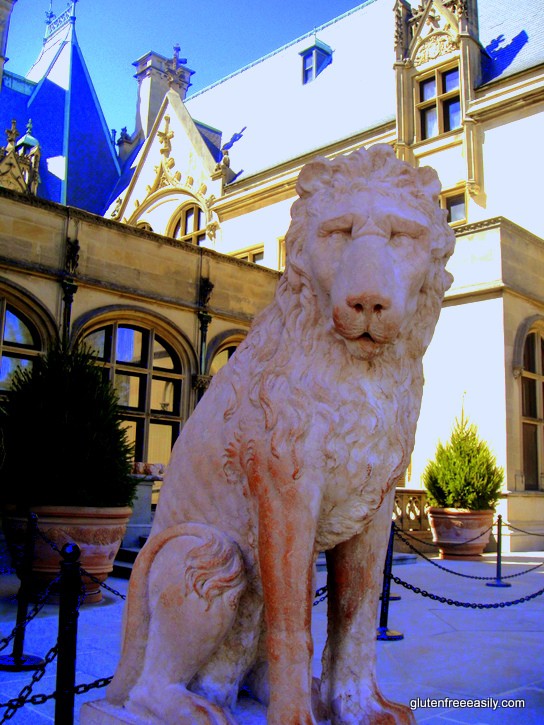 But the more compelling story took place while I was waiting for the manager to come over and later for him to check the hot dog packaging. When I had told the server that I had allergic to gluten (yes, that's what I say for simplicity sake), the gentleman standing next to me asked, "Do you have celiac?" While I was never officially diagnosed with celiac disease, I said yes … again, for simplicity sake. He went on to say that his wife had celiac and another family member had celiac as well. He said he knew exactly what I was going through and that being gluten free wasn't easy, but it was getting easier.
We talked about the diagnosis rate and why so many people still remained undiagnosed. (He agreed that with no drug approved to treat celiac, neither doctors nor patients are properly informed.) I told him that I was a support group leader and had a blog and handed him my business card. Then he said something that made my blood run cold. He stated that his wife was on a new drug for other issues and was now eating gluten with "no problems." I know I visibly reacted to this news. I suddenly felt ill hearing this information. I told him that gluten is still doing damage even if one doesn't have symptoms. He said, "Well, she has so many other things going on, that's the least of her problems right now." So I said, "There are many, many symptoms and issues related to gluten ingestion. What kinds of problems is she having?" He said, "Oh, things like broken bones." Gosh, frankly, it was everything I could do not to go berserk (if only in my head) and start pleading with the gentleman to get his wife to eat gluten free. But, I said as calmly as possible, "Broken bones, osteopenia, are osteoporosis can all be related to celiac and gluten issues. Those are largely a malabsorption issue, which is caused by celiac damage. One isn't absorbing the vitamins and minerals one needs to maintain bone density. So many symptoms can seem like they are not related to eating gluten, but they most likely are if one has celiac." I also shared that I had previously been diagnosed with osteopenia, but my bones were normal now after going gluten free, eating calcium-rich foods, taking a good quality supplement, and doing weight-bearing exercise. I emphasized that being gluten free (and, therefore, finally being able to absorb the proper vitamins and minerals) was the critical factor though. He seemed to acknowledge what I was saying and was actually really sweet telling me to have a great time in Asheville and to eat safely.
As I was walking away, I heard this gentleman talking to the manager, urging him and Biltmore to be informed about gluten and serve gluten-free food because he had two family members with celiac. Honestly, I wanted to tell this gentleman the following story that was very fresh on my mind, but I couldn't bring myself to do it. (I'd said enough at the time. I'd given him my card, etc. He knew what my thoughts were.) I'm not even sure I should share the story here on gfe, but I simply must.
Short, Sad Story
Mary (not her real name) was diagnosed with celiac 6 years ago. She ate gluten free for 6 months, but then decided that sticking to the gluten-free diet was way too hard. So, she resumed eating gluten. She had various symptoms, but "dealt" with them versus resuming eating gluten free. About 5 ½ years of eating gluten after her celiac diagnosis, Mary was diagnosed with intestinal cancer. The cancer had already metastasized throughout her body. Three weeks later, Mary was dead.
I am not interested in "shock blogging," so please know that this very sad story is true and I'm sharing it for educational purposes. Mary's story was shared with me by a gluten-free friend. Mary was the best friend of someone in her immediate family. My friend had actually mentioned this person with celiac who continued to eat gluten quite some time ago. She agonized over her loved one's friend putting herself at such great risk. Knowing the devastating effects of gluten from her own experiences, she had tried to gently advise the family friend whenever they were at gatherings together (and always shared the wonderful gluten-free food she had brought to such gatherings), but she finally had to let the appeal go.
Both the encounter with the gentleman at Biltmore and Mary's story are haunting me. So my question today is how hard is eating gluten free? Is it harder than cancer? Is it harder than dying? If you think I'm being melodramatic here, I am not. Mary's case is by no means an isolated one. Untreated celiac disease (i.e., living gluten free) can result in death through conditions like cancer, pernicious anemia, and the like. Children with "failure to thrive" and other serious celiac-caused issues are particularly vulnerable. They can actually starve to death because of malabsorption issues if a diagnosis is not made in time. This story shared in a syndicated doctor's column has also haunted me. Even if one doesn't die, the severe symptoms can ensure a life with very poor health, one medical ailment after another (even other autoimmune diseases; the risk of being diagnosed with another autoimmune conditions after celiac is much higher—34% if one is diagnosed over the age of 20), limited physical activity, and more. If you've been diagnosed with gluten issues of any type, gluten should be off the table—literally. Metaphorically speaking, continuing to eat gluten after knowing that you have celiac/gluten intolerance/gluten sensitivity is like choosing to live in the darkness, when the light is right there for you.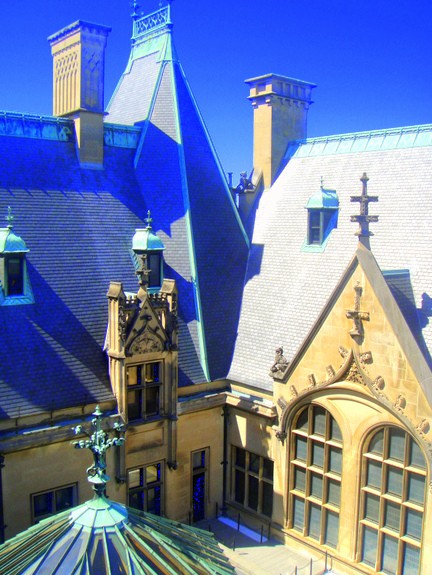 The topic of continuing to eat gluten after a celiac/gluten intolerance diagnosis comes up on other blogs from time to time, at my support group meeting, and even on Facebook and Twitter. It's been reported that a large percentage of folks—I've heard 40%—cheat on the gluten-free diet. Anne (Gluten Free Musings) shared this post a while back on her conversation with someone who admitted that they cheated. Those of us who are gluten free and have participated in the "cheating" discussions have been shocked and appalled that anyone with gluten intolerance or celiac would continue to eat gluten, even if it's only an occasional cheat. But it seems this is a far too common occurrence, and it's unlikely that the folks cheating are going to pipe up in these discussions and say, "Oh, yeah, I cheat."
Studies have shown that it's only a tiny amount of gluten that continues to cause damage. On the celiac segment that Dr. Oz did on his show with Elisabeth Hasselbeck and Dr. Peter Green, Dr. Oz cited 1/8 teaspoon as the amount that could do harm. However, most of us who are gluten free will tell you that we react to far, far less than that. My doctor (she, herself, has celiac) says that it takes 6 weeks to visibly recover from accidental gluten ingestion and 6 months for it to be completely removed from the brain after ingestion. An occasional cheat would keep that cycle going … potentially forever.
Setting aside the greater mortality rate caused by celiac (and a major cause of death in those with celiac is cancer) and an even higher risk due to continual gluten ingestion, without gluten entirely out of one's system, one can't really appreciate how well one can feel being 100% gluten free. With the continual gluten ingestion, there is continual unwellness. Those of who eat totally gluten free know what a tiny amount of gluten can do to us, but folks who continue to get some gluten don't necessarily have that dramatic reaction.
Mr. GFE always says that to appreciate the view from the mountain top, you have to walk through the valleys sometimes. I always think of that saying when I get accidentally glutened and suffer for days. Oh, how I love the view from the mountain top and how great my body feels when there's not an iota of gluten in it. But, I don't think the folks who cheat came close to the "view from the mountain top" experience. They are stuck in the "valley," with continual unwellness, so cheating in this situation would not have the same obvious, disastrous effect. Plus, there's the opioid effect of gluten that Ron Hoggan, D. Ed., mentioned in his post on 20 Things You Should Know About Gluten. If one keeps eating a small amount of gluten, one continues to want gluten. As he states, "the harder it is to follow the diet, the more likely you need to avoid gluten."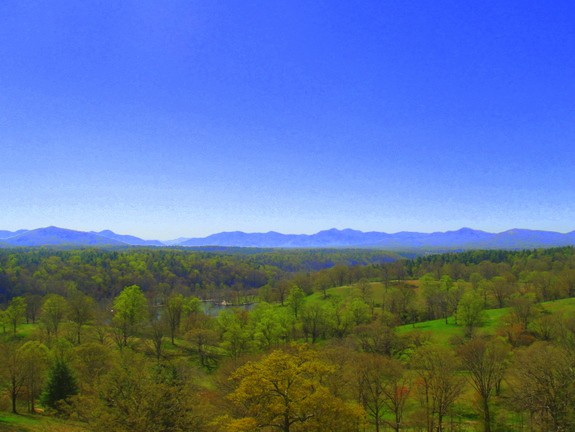 One of the reasons that I started this blog was to show the folks who are struggling with eating gluten free how easy it can be if one looks at the gluten-free lifestyle another way—the gfe way. It doesn't matter why one is struggling, whether it's the cost of the gluten-free specialty products, the undesirability of some of the gluten-free products, the feeling of being excluded by family and friends, etc. What matters is that one finds a way to easily navigate the gluten-free waters, so to speak, so one can be healthy and happy.
Are you cheating because the gluten-free diet is too difficult? Try the gfe way, focusing on real food and dishes made up of largely real food that are naturally gluten free or dishes that can easily be made gluten free through different methods (e.g., flourless baked goods) or easy substitutions (e.g., chicken nuggets, fried oysters, and the like breaded with other easily found, inexpensive, and delicious breading choices). Some mainstream processed foods that are safe can be incorporated into one's dishes or diet with the gfe approach, and a few gluten-free specialty items that one has found to be helpful can also be used.
The gfe approach can be employed both when eating at home and when eating out. We hear the word "sustainable" a lot these days. The gfe way of eating gluten free is sustainable. If you've been struggling to be 100% gluten free, again, I urge you to try this approach. I want you to be a healthy and happy gfe reader for a long, long time.
If you have had gluten issues and have not been 100% gluten free, step away from the darkness and move into the light, enjoy the view from the mountain top … whatever analogy you choose to use for your move to your new lifestyle, please just do it. If you need more help, please share your comments below as to your particular struggles, email me, reach out to another blogger, etc. You have to make the choice to be gluten free, but we can help you find your way.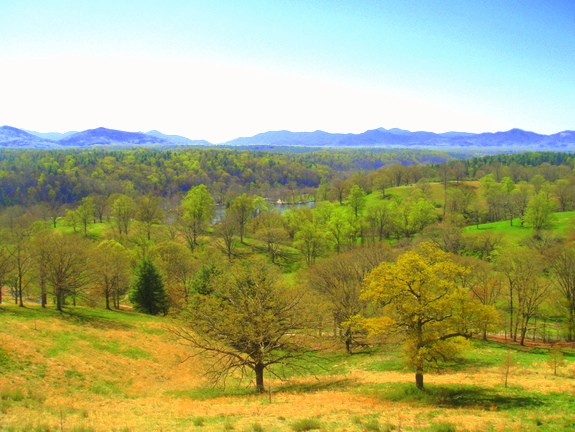 Originally published April 16, 2010; updated November 13, 2017.