For affiliate links and as an Amazon Associate I earn from qualifying purchases.
Are you ready for this Memorial Day weekend? It's a time of remembrance and honoring those who gave their lives for our country, but also a special opportunity to spend time with family. Many consider this weekend the kickoff for summer. We'll definitely be kicking off summer with some camping at our mountain property, some delicious food, and an appropriate dessert. Here are some wonderful gluten-free red, white, and blue desserts for all of us to consider!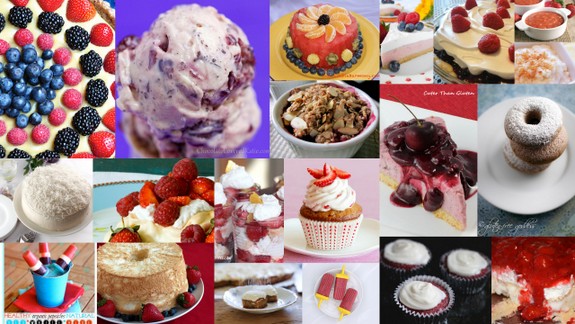 Okay, one or two might be more pink than red, and some might have some additional colors, but I don't think you'll mind! If you see a "white" dessert that strikes your fancy, but you want the red-white-and-blue trifecta for a patriotic presentation, simply add some red and blue by way of topping with red and blue fruit, fruit sauces, fruit jam, or appropriate ice cream/yogurt. Remember that icing alone—for cakes and cupcakes for example—can also give you some perfect red, white, and blue gluten-free desserts. I'm sure you all will have even more ideas. Get creative if necessary and enjoy!
Gluten-Free Red, White, and Blue Desserts for You
~ Cherry Almond Crumble from Simply Living Healthy
~ Strawberry Cupcakes from Elana's Pantry
~ Cherry Garcia Frozen Yogurt from Chocolate-Covered Katie
~ Easy Crustless Raspberry Pie from Gluten Free Easily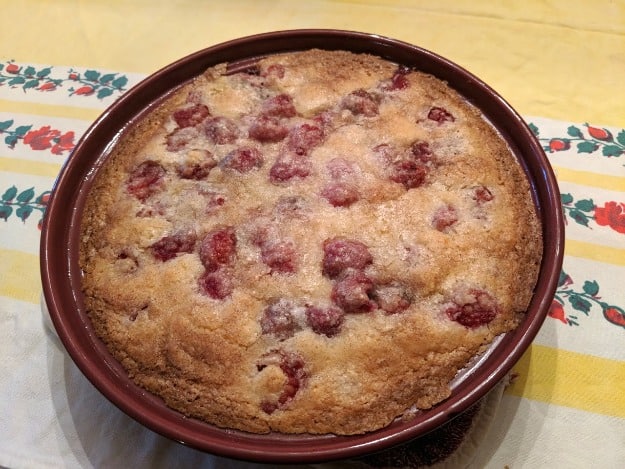 ~ Strawberry White Chocolate Whip Parfait from Gluten-Free Spinner
~ Angel Food Cake from Gluten-Free Homemaker
~ Strawberry Coconut Fruit Popsicles from Tasty Yummies
~ Flourless Chocolate Cake Made with a Secret Ingredient here on Gluten Free Easily
~ Raw Berry Tart with Coconut Pastry Cream from Nourishing Meals
~ Coconut Layer Cake from Gluten-Free Goddess
~ Individual Pavlovas from Jenn Cuisine
~ Strawberry Mousse Pie from The Spunky Coconut
~ Gooey Butter Cake from Primal Palate
~ Cherry Ice Cream Pie from Cuter Than Gluten
~Berries on a Cloud from Gluten-Free Cat
~ Coconut Rice Pudding from Sarah Bakes Gluten Free
~ Strawberry Applesauce from Daily Bites
~ Red Velvet Cupcakes with Cream Cheese Frosting from Wheat Free, Meat Free
~ Red Velvet Cupcakes with Vanilla Cream Cheese Frosting from Carol Fenster via Gluten Free Easily
~ Blueberry Pie with Honey Whipped Cream from Gluten Free Easily
~ Watermelon Birthday Fruit Cake from Edible Harmony
~ Baked Powdered Sugar Doughnuts from Gluten-Free Goddess
~ Powdered Sugar Donut Muffins from Elizabeth Barbone via Gluten Free Easily
~
Vegan Strawberry Shortcake
from
Sarah Bakes Gluten Free
(check out many more divine
gluten-free Strawberry Shortcake recipes
on
gfe
)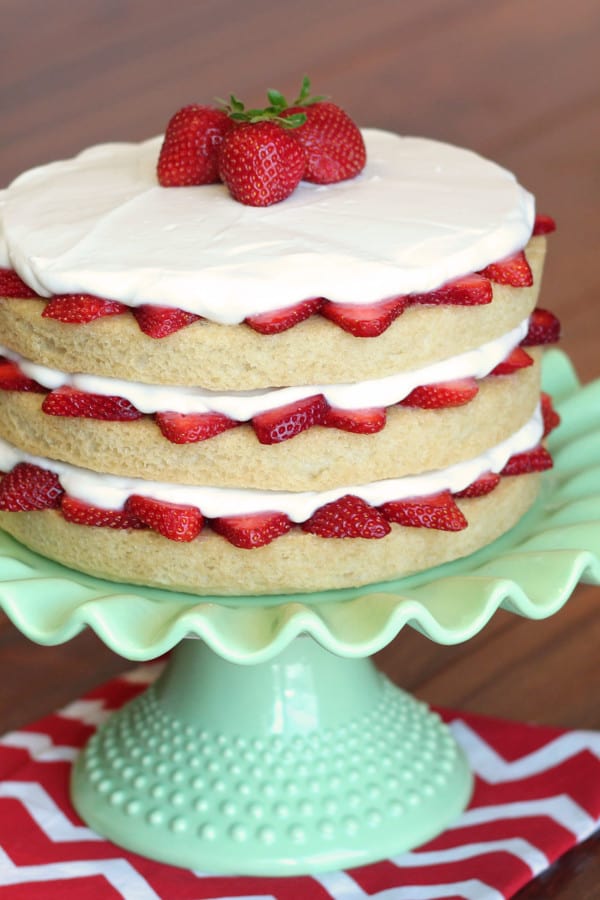 ~ White Chocolate Strawberry Cups (Kelly says add freeze-dried blueberries to this paleo treat if you want your red, white, and blue displayed in a single dessert)
and last, but not least …
~ Red, White, and Blue Popsicles from Cook IT Allergy Free!
Originally published May 26, 2016; updated July 2, 2019.