For affiliate links and as an Amazon Associate I earn from qualifying purchases.
It's gluten-free Almond Cranberry Muffins from Gluten-Free Homemaker (sadly, this site is no longer active) today for March Muffin Madness! I love the way that Linda describes these soft, moist, and lovely muffins; how she combined flours and starches to create just the right weight and texture; and that she shared the mixing method she used to give her muffins such appealing features.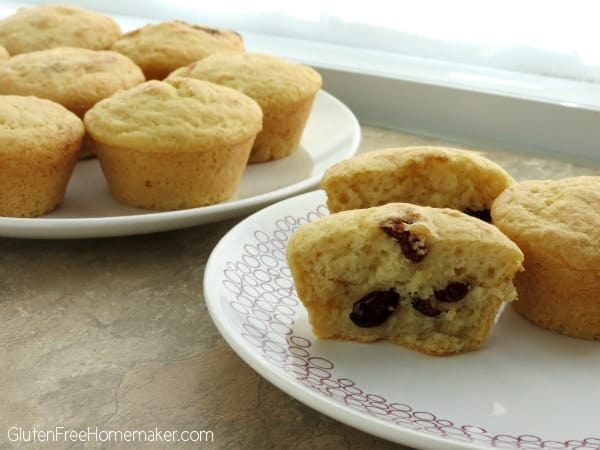 These gluten-free Almond Cranberry Muffins are another great addition to MMM and Linda's information might even help you have the knowledge to create some of your own tasty muffins!
Enjoy learning more about Linda and her Almond Cranberry Muffins and see the whole line-up of bloggers, blogs, and muffin recipes here.
Linda began her gluten-free journey in 2000 when she was diagnosed with celiac disease. (Linda shares her personal gluten-free story.) She found gluten-free cooking and baking to be both a challenging and rewarding adventure. Her desire to make life a little easier for others on a gluten-free diet led her to begin blogging at Gluten-Free Homemaker.
She also wrote the eBook How to Be Gluten Free: 10 Steps to a Gluten-Free Life to help those who are getting started with a gluten-free lifestyle. Linda's ebook is really excellent. I recommend it for everyone who is on a gluten-free diet.
If you're new to gluten-free living, you'll learn all you need to stay safe and enjoy your gluten-free lifestyle. If you've been gluten free a while, you'll still learn valuable info and get reminders on what's key for being gluten free.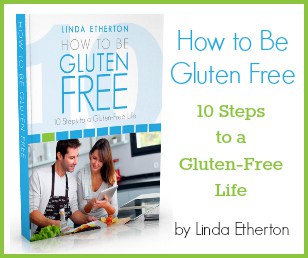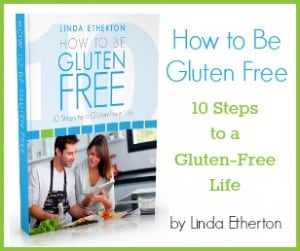 Linda and I have been good friends for several years now. I was fortunate to be invited to an event with other gluten-free bloggers and Linda happened to be one of them. As I've shared before, truly the best part about participating in that event was meeting Linda and becoming closer "real life" friends over time.
If you follow Gluten-Free Homemaker, you know how much helpful quality content Linda consistently offers there to the gluten-free community week in and week out. We've all come to depend upon her blog and all she shares there, but I have to tell you that as terrific is Linda is on her blog, she's even more wonderful in person! Hopefully, some of you will get to meet her one day.
When it comes to Linda's baking recipes, there are so many amazing ones! But it's her Angel Food Cake that all my friends and I absolutely rave over. She brought it to one of my gfe retreats for us all to enjoy. It was the best Angel Food Cake I've EVER eaten. Period. Yes, that means the best of all Angel Food Cakes—both gluten-free and traditional, gluten-full Angel Food Cakes. If you're not up for a whole cake, make her Angel Food Cupcakes. No tube pan needed and of course, fewer egg whites are required. Think individual Angel Food Cakes!
Her grain-free Healthy Carrot Muffins were featured in another March Muffin Madness event. Think of them as mini unfrosted carrot cakes. One reader turned them into Healthy Carrot Bread as she's misplaced her muffin tin. I love that idea!
You'll also want to check out Linda's Gluten-Free Cheesecake with Nut Crust and Blueberry Topping. Not into blueberries? Leave off the topping or use another fruit topping.
And now I'll let Linda take it away!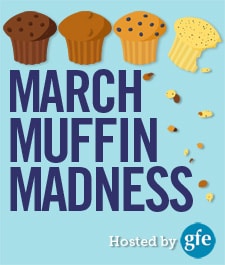 Hi everyone. I'm so happy to be participating in Shirley's March Muffin Madness because I adore both Shirley and muffins!
These gluten-free Almond Cranberry Muffins were created before I went totally grain free, and they contain a mix of almond flour, sweet rice flour, and starches. The combination gives these muffins a wonderfully light and moist texture.
And although they are not grain free, they are lower in carbs because of the almond flour. They're perfect for my kids to snack on or grab for breakfast on their way out the door. They can handle more carbs than I can, but I know they're also getting some healthy fat and protein from these muffins.
Gluten-Free Almond Cranberry Muffins Recipe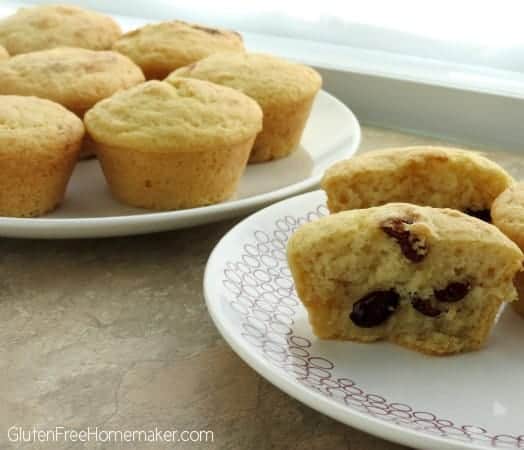 Yield: 12
Almond Cranberry Muffins (Gluten Free)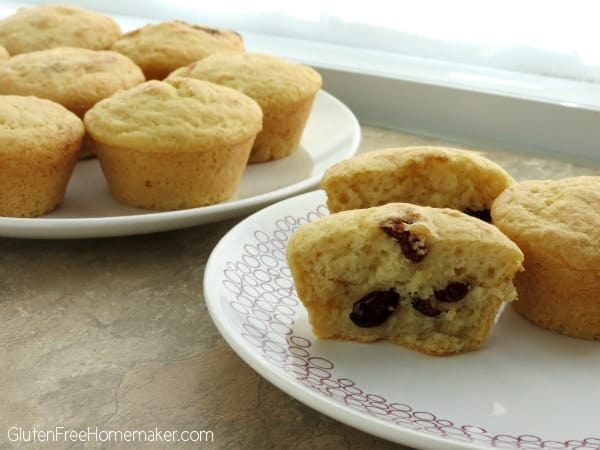 Linda Etherton (formerly of Gluten-Free Homemaker) has combined the right flours and starches to create these wonderful light and lovely gluten-free Almond Cranberry Muffins.
Instructions
Preheat oven to 400F.
In a large mixing bowl, combine the dry ingredients with a whisk.
In a small bowl, lightly beat together the almond milk and eggs. Add the vanilla.
Pour the coconut oil into the dry ingredients and gently mix with a fork.
Add the milk, egg, vanilla mixture and mix by hand with a fork until mixed together and moistened.
Stir in the cranberries or raisins.
Spoon batter into a 12-cup greased muffin tin until cups are almost full.
Bake for 18 minutes or until a toothpick inserted in the center comes out clean.
Cool in the pan for five minutes then transfer to a wire rack to cool completely.
Originally published March 14, 2014; updated November 7, 2023.