For affiliate links and as an Amazon Associate I earn from qualifying purchases.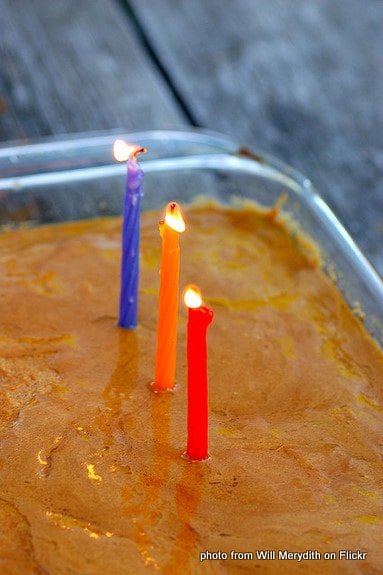 UPDATE: This giveaway is now closed. The winners and their comments are shown below. They have all been contacted via email. Congrats to all, and thanks to everyone for participating! Plus I am so very appreciative of all the sweet comments you all have left congratulating me on my three-year anniversary, as well as your input on The GFE Virtual Support Group Meeting. Thank you so much! You make gfe something special every single day! Stay tuned for much more here at gfe as we go into Year 4!

kim ledford ~ "i follow GFE on twitter as kledford65."

Kassia ~ "Congratulations on three years!!!"

Stephanie ~ "Hi Shirley, I'd love to win the PF Changs gift card, but I really just want to take an opportunity to congratulate you on your 3 yr blogging anniversary and tell you that I think you're great! I've been thrilled with every recipe of yours that I've tried. We had friends over this past weekend and the appetizer that I served was your pizza dip. I didn't even get a taste because it was devoured by our guests and my boys. And my friend just sent a text and asked that I please send her the recipe. Thanks Shirley!"
On New Year's Eve I celebrated my third anniversary of blogging. I should have posted to commemorate the day, but I was off playing with Mr. GFE. We took in an early movie (War Horse … we enjoyed it!) and ate dinner before the New Year's crowds were out in full force.  We ate at Longhorn Steakhouse courtesy of a Christmas gift card from our nephew and his wife. I'm happy to say that I ate a great meal from the gluten-free menu (link to PDF file) with no issues. (But remember, as the saying goes, your experience may vary.) On New Year's Day, I was still feeling lazy and quite enjoying my little blogging break. Then came Son's birthday the next day, and a turn of car fate brought him home for repairs the following day. That meant a brief re-activation of the "Mom Taxi," and Mom's Kitchen with a day of feeding him (Blackened Black Bean Burgers, Elana's Marble Cupcakes, and Paleo Parents' Dark Chocolate Banana Bites) and just hanging out together (when he wasn't snoozing or being shuttled). Then other things kept getting in the way of this post; nothing bad, just life and Murphy's Law kind of stuff, plus some contemplation. But finally here I am with it.
In the past two years to end the year and kickoff the new year, I've done Top 10 posts (all lumped together for my 2009 recap or two separate posts—Top 10 Recipes and Top 10 Discussions to summarize 2010). But I wanted to do something a little different this year, I thought it would be a fun exercise to take a quick look at the gfe numbers for the last 3 years, so I did and when I wrote it up, it bored even me to death. We'll look back just a tiny bit and then we'll look forward. Okay?
Number of Posts? 428 to date. Most are recipe posts. Some are discussion posts. And some of those discussion posts are guest posts from various individuals sharing their personal stories. I think those are truly the most powerful posts of all here at gfe, well except for two other posts from this past year that garnered so much valuable reader input that each is its own compendium of personal stories. Those posts are Grieving Gluten: The Five Stage of Loss of Gluten Plus One and HONOR Your Body:  How to Recover After Being "Glutened."
Number of Comments? 17,691 Comments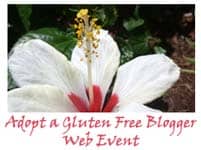 Number of Blogging Events Participated In?  Oh, I'm not even going to try to capture that stat. Suffice it to say that it's a large number. I'm a big fan of any event that helps support and reinforce the gluten-free community. This month, for example, I'm participating in Adopt a Gluten-Free Blogger (the longstanding event created by Sea of Book of Yum). Then there's Go Ahead Honey, It's Gluten Free, created by Naomi of Straight Into Bed Cakefree and Dried, and hosted this month by Maggie of She Let Them Eat Cake. Maggie's theme is Foods that Heal—love that focus!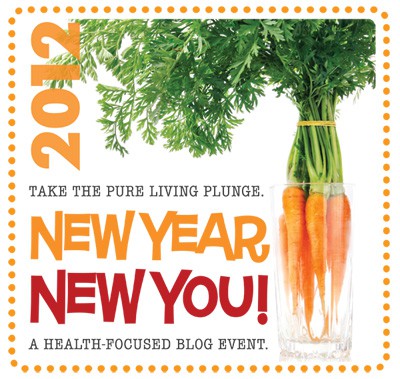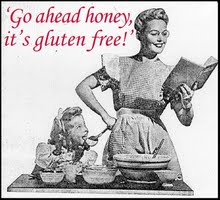 There's also the New Year, New You event co-hosted by Hallie (Daily Bites) and Lexie (Lexie's Kitchen) with multiple posts on different topics each week (this past week was Eat More Produce with how-to posts). You've also probably seen news on the big launch of the new website, The Balanced Platter—a collaborative effort on gluten-free living from Amy of Simply Sugar & Gluten Free and the aforementioned Maggie of She Let Them Eat Cake. For the launch—actually a month-long event called Balanced, Healthy, and Gluten-Free in 2012—there are daily posts by different bloggers and some posts on the brand new The Balanced Platter blog itself. Of course, I also participate as much as possible in weekly gluten-free roundups, like Gluten-Free Wednesdays (follow link for themes for 2012) which is hosted by Linda at The Gluten-Free Homemaker. The recipes, ideas, and support in the gluten-free community are abundant; I love being a part of it all!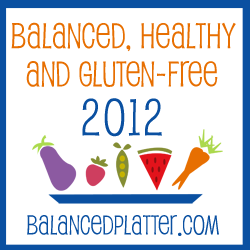 Number of Events Hosted? Well, most of you know that I hosted Home for the Holidays … Gluten-Free Style this year. What an awesome event that turned out to be! There were 24 bloggers who joined me in the event that lasted 26 days. Each of us shared a recipe that means home and holidays to us, often sharing our own favorite holiday memories, too. With me opening and closing the event, there were 26 recipes shared in all. Readers also joined in by sharing their favorite holiday dishes and treats, and even better, their special holiday memories and plans. Many commented that those were as wonderful to read as the recipes. Plus, there were many, many prizes from a host of generous sponsors—individuals and companies who support the gluten-free community day in and day out. I'm still ensuring that all the prizes have been delivered—there were close to 100 of them. So there were many, many happy winners! But as I've shared before, many who did not win any prizes took the time to comment and say that they felt they'd still been given a gift with the series posts each day–that was so heartwarming to read!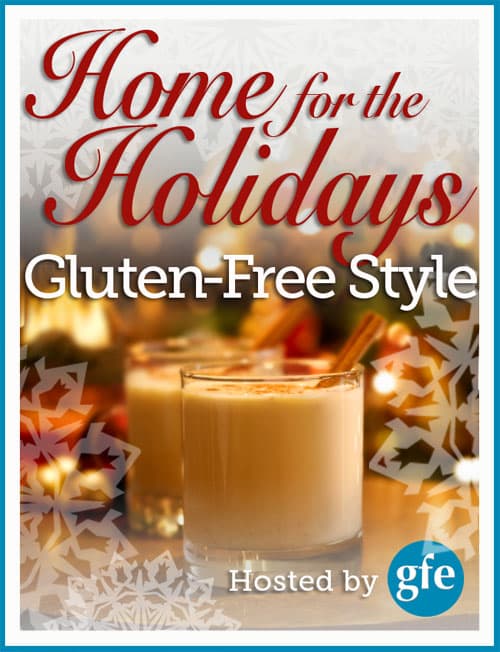 Oh, there's one other thing I want to share related to that event. I'll be creating some recipes made using a Vitamix (or other high-speed blender) this year, because my dear blogging friends who participated in our holiday event all chipped in and bought me the same Vitamix that was given away as the grand prize—the Vitamix 5200 Super Healthy Lifestyle Package. They did it as a way to thank for me hosting the event. Beyond fabulous, huh? Most definitely. They shocked me and I got all mushy. With every single post that I wrote for our Home for the Holidays … Gluten-Free Style event, I showed you that they are a very special group of people. They really are and I am grateful to them all! My Vitamix is just like the one shown below and the one that Amy Whitehurst—our grand prize winner—won (along with the Eat Fresh and D-Tox Your Life e-book), except mine is red. I don't have it perfectly assembled yet in its own star spot on my kitchen counter, but it's a pretty, vibrant red. It goes well with my kitchen that has lots of wood and is complemented by reds and greens (which is actually lovely, not nearly as weird as it sounds).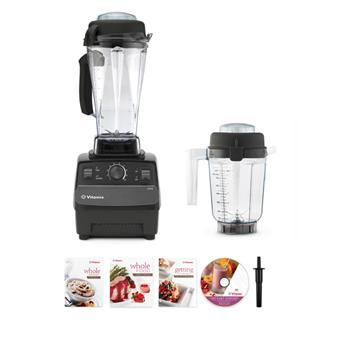 What do the numbers mean for gfe? They mean I have a lot to say and share (recipes, info, thoughts), you have a lot to say (your success with and/or adaptations to gfe recipes; it really helps others when you comment), and certainly more folks are learning about and following the gfe approach than when I started out at the very end of 2008. This past year alone, there were almost half a million visits to gfe and nearly as many "unique visitors." In contrast, the very first time I looked to see how many folks I had subscribed, there were 28. There were 1122 visits and 746 unique visitors that first month. I was beyond excited, and honestly I still would be with any of those early numbers today. Reaching even one person and making his/her life easier with the gfe approach is huge to me. After all, that one person could be YOU! But it's also wonderful to know that more are reading and benefitting from living gfe. What numbers can't tell, never tell, is what my blog and you all mean to me. Every day I get comments and emails like the following that thank me for sharing my gfe approach.
"I appreciate everything you do on your blog. You have helped me so much this year … and you didn't even know. :)"
There's no better feeling for a blogger than to get that kind of feedback. Thank you all for letting me know that gfe is helpful in all the ways you do … by commenting on my blog, my commenting on Facebook, sending tweets, sending emails, and more! Please spread the word about gfe. Again, appreciative words from gfe readers who have been helped by my approach mean the world to me and tell me to keep going with gfe.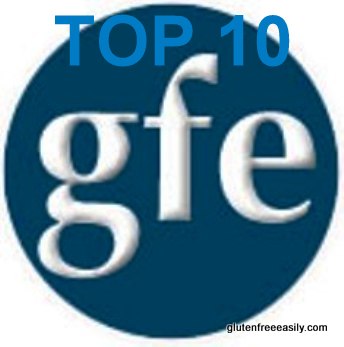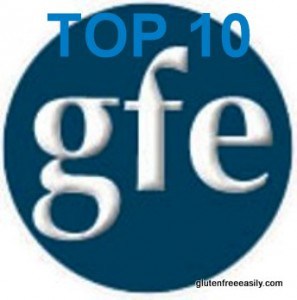 As I continue on with gfe, basically, I plan to share the same type of recipes that I've been sharing here for the last three years, ones that focus on real food and are, therefore, naturally gluten free; others that use some mainstream processed foods that are gluten free; and last, still others that may use a gluten-free specialty item here and there. That is the gluten free easily approach in a nutshell! Of course, all my recipes are easy to make and taste great to all your family and friends, not just to the gluten-free folks. Incidentally, if you're new to gfe, I recommend that you read the Top 10 Reasons to Live GFE, as well as my gfe "tip sheets" under the Getting Started with GFE tab beneath my header. There's much more info on the sidebar, like gfe's essential posts (discussion, recipes, and personal stories) and gfe's most popular posts (see what folks are reading today or this month, or the posts that rank highest for all 3 years).
What else do I have planned for this year at gfe?
Whenever I mention my support group meetings online, readers leave comments here and on Facebook and Twitter that they so wish they could attend. I always reply that I wish the same and I sincerely do. But as we are all very geographically dispersed, until we're in the sci-fi age of Star Trek and transporters, that's unlikely to happen. So I'm going to host a new blogging event, The GFE Virtual Support Group Meeting. This event will follow the model of the meetings of the actual support group that I lead—the King George Gluten Intolerance and Celiac Support Group.
All of our meetings begin with our shared meal and the focus is on real food, just like with the gfe approach. All dishes served are gluten free and many are grain free, dairy free, refined sugar free, paleo, vegan, etc. We label our dishes (or share the recipe) to show exactly what's in them to keep all members safe. We sometimes choose a theme for our meals, but sometimes we don't, and all gluten-free dishes are welcome, whether they fit the theme or not. For example, a good nutritious salad is just as appreciated at a group meeting when the theme is Breakfast Foods as it is when the theme is Salads. For The GFE Virtual Support Group Meeting, we'll have a linky for bloggers to share recipes that they'd take to the support group meeting. (Posts must be from within the last month.) Other readers are asked to share their recipe ideas in comments. Whatever presentation or topic of discussion we'll be having at my actual support group meeting, I'll also share with The GFE Virtual Support Group Meeting.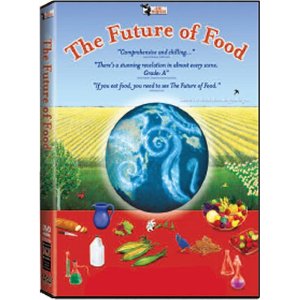 This month, my group will be watching the documentary, The Future of Food, so our theme is Movie Food. As you might expect while there will be popcorn and treats, there will also be other fare that might be served at movie theatres or perhaps food that we wish we could enjoy while watching a movie. At our meetings, we gather and socialize as we heat and set up our meal, then we dine, then we have our presentation, and finally we pick a date for our next meeting and head home, all full and happy from food and fellowship! Hopefully, all those meeting characteristics will come through for the virtual version here on gfe.
I also expect to host a giveaway with The GFE Virtual Support Group Meeting. The giveaway item could be tied to the meeting presentation or our fare for the meeting. Because we're watching The Future of Food, I'll be giving away a copy of that for our first event. Another time, I could be giving away one of the foods that sponsors have donated for our support group meeting and also our virtual event; e.g., a case of HALFPOPS. In The GFE Virtual Support Group Meeting post, I'd also like to share some information that we actually gleaned from the presentation. That's why I'm thinking that The GFE Virtual Support Group Meeting will be held shortly after my actual support group meeting (next one is set for Tuesday, January 17th). That way I can share some of the information that we learned at our meeting, dishes that our members brought, and more. Alternatively, we'd have The GFE Virtual Support Group Meeting before my actual support group and I'd share a little wrap-up after the event, announcing any giveaway winners at the same time. But as I said before, I haven't quite figured out all the details yet, so I'd love to hear your thoughts on The GFE Virtual Support Group Meeting. Oh, and FYI, the fantastic Lexie of Lexie's Kitchen is designing the badge for the event. Will have that soon to share!
Last, how about a little giveaway right now to celebrate my gfe anniversary? One restaurant that I have enjoyed on travel and personally have had good experiences with has been P.F. Chang's. Last year, some girlfriends and I had an amazing meal at P.F. Chang's. We were famished from cross-country travel and P.F. Chang's was one of the few restaurants open in the late evening. We didn't want to imbibe and we didn't want to have any leftovers, so we shared a pot of tea, two entrees, and an appetizer, each spending $11 including a generous tip if I recall. It was a delicious meal and quite a deal.
As with any "mainstream" restaurant with a gluten-free menu, I know that not everyone's experience has been the same. Dining out safely gluten free is really dependent upon the individual establishment's management, including their knowledge and adequate training of personnel. When those of us who are gluten free do eat out, I feel like it's our responsibility to do "due diligence" by asking the right questions and educate restaurant personnel if needed (to a certain degree). However, I do believe that restaurants with gluten-free menus who actively promote their establishments as gluten free have a much higher responsibility to feed us safely. Furthermore, I'll be honest and tell you that on any given day, I feel like eating out is a "crapshoot." I've had far more bad experiences the last two months than good; i.e., I've been "glutened" more times than not. Most of the time it was from restaurants in which I ordered off the gluten-free menu. The only place I feel completely comfortable dining out is a restaurant with 100% gluten-free food, and the only restaurant I've experienced like that so far is Posana Cafe in Asheville, North Carolina. Not only is this entire restaurant gluten free (exception is some bottled beer served for gluten-full patrons) and I love eating there, but it's also the favorite Asheville restaurant of my gluten-full friends, too. But back to the giveaway …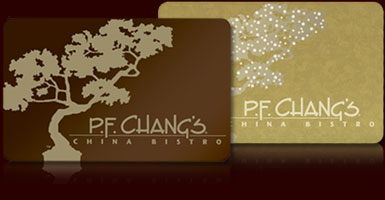 I'm giving away three P.F. Chang's $25 gift cards. There will be three winners—one gift card to each. Two of these I actually purchased for Son for Christmas, but he's eating gluten free, dairy free, soy free, and refined sugar free these days. When I casually inquired as mothers and gift givers do to see if I'd made the right purchase, Son told me that P.F. Chang's has prepared him a meal that met those requirements, but he said it was pretty plain and boring. Plus, the only P.F. Chang's near him is on the other side of town. The closest P.F. Chang's to me is 44 miles away in the other direction (in the extremely "slow direction" I might add), so I decided to give these away to my readers, and added one more gift card to make an appropriate number of prizes for my three-year anniversary giveaway. Hope you agree!
This giveaway will end on Friday at midnight EST. To enter the giveaway:
~ Please leave a comment of any kind. You can give me input on The GFE Virtual Support Group Meeting event (good idea? bad idea? should I host it before or after my actual support group meeting? would you like to see it monthly? quarterly?). Or you can offer input on the gluten-free (and perhaps dairy-free) options at P.F. Chang's or your experiences and advice on dining out safely. You can tell me and others about your favorite gfe post. Or really anything you want to share with us would be great. (Required entry)

~ Get gfe recipes and discussion posts by mail or reader, by subscribing to gfe. Leave a comment saying you did. (Optional entry)

~ Follow gfe on Twitter. Leave a comment saying you did. (Optional entry; if you already follow me on Twitter, just leave a comment saying so.)

~ "Like" gfe on Facebook. Leave a comment saying you did. (Optional entry; if you already like gfe on Facebook, just leave a comment saying so.)

~ Share the giveaway via social media (e.g., blog, Facebook, and Twitter). Leave a comment saying you did. (Optional entry.)
Okay, finally, this "surprisingly-difficult-to-write" post is out of the way—whew! Happy New Year, and let's have a fun and tasty 2012 together! As always, stay tuned to gfe.