For affiliate links and as an Amazon Associate I earn from qualifying purchases.
How are you all doing? What are you eating these days? What are you cooking? I've been making lots of comfort food dishes. Surprisingly, I've not been making many treats but instead focusing on main dishes like this gluten-free Honey French Toast. With the weekend here (we're still celebrating weekends!), I think it's the perfect time to share the recipe with you.
The other night when I was thinking about what I could make for breakfast the next day—well, more like brunch for us considering what time we usually eat our first meal of the day—French Toast popped into my head. I could have easily made my Overnight French Toast Casserole because it's absolutely delicious. And impressive. Enough so, that I usually make it for company.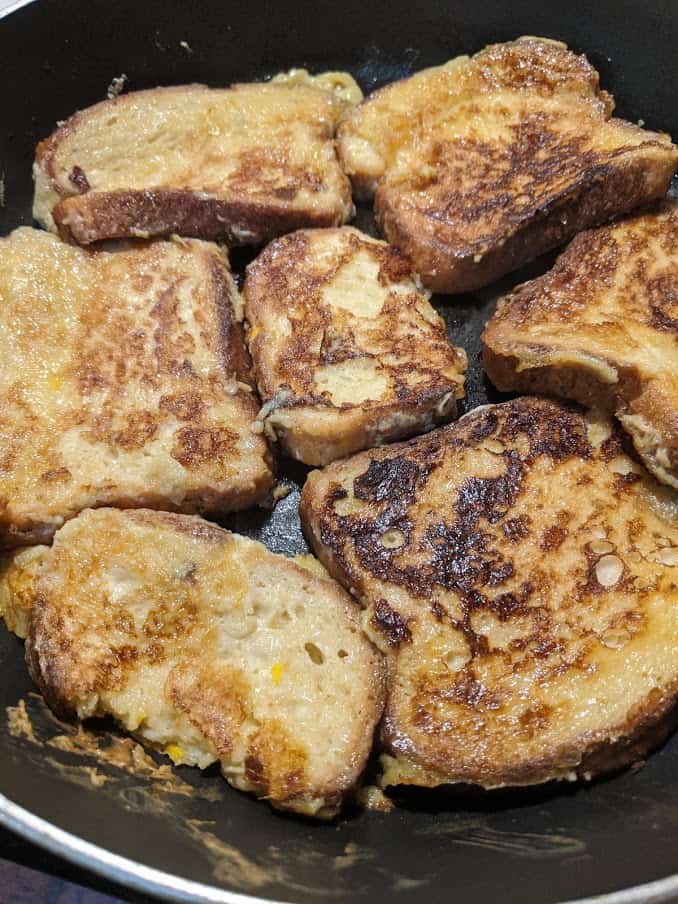 I'm sure we would have really enjoyed that recipe and even though it serves about six, the three of us could have eaten it in two sittings. But that recipe requires six eggs and a whole lot of bread. I'm trying to make both our eggs and our bread last longer and go further. Plus, I wanted something simpler and "lighter."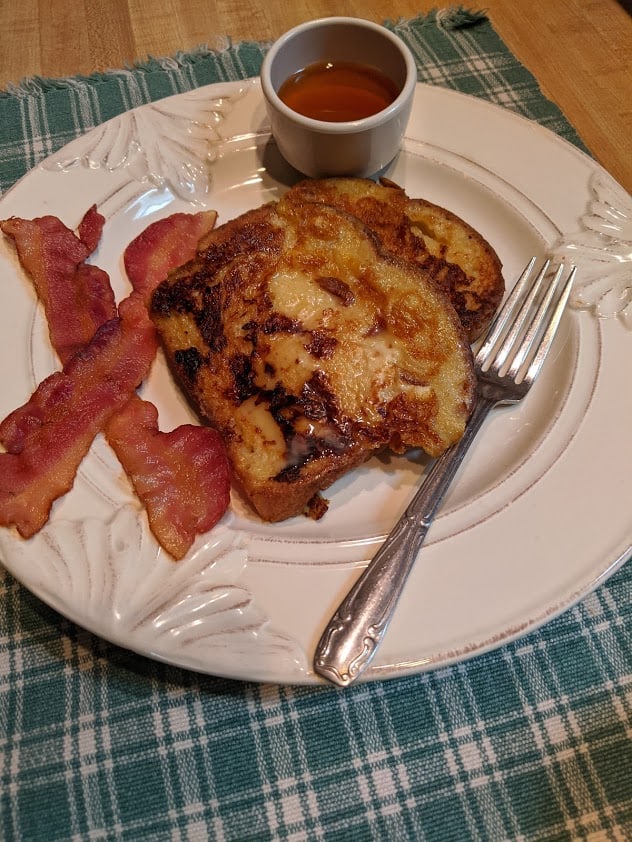 Thankfully, this Honey French Toast, a recipe which I used to make long before going gluten free, came to mind. If you're a longtime reader of gfe, you already know about my family's love of honey. Plus, this recipe only uses two eggs and it makes good use of them so to speak as the egg to bread ratio is lower.
We all really enjoyed this French Toast. Yes, it was lighter than most French Toast recipes but it was also filling. Son's girlfriend even proclaimed it fluffy. She wasn't wrong.
Incidentally, there was one slice remaining the next morning and after reheating, it tasted as good or better than it did on the first day. Yay!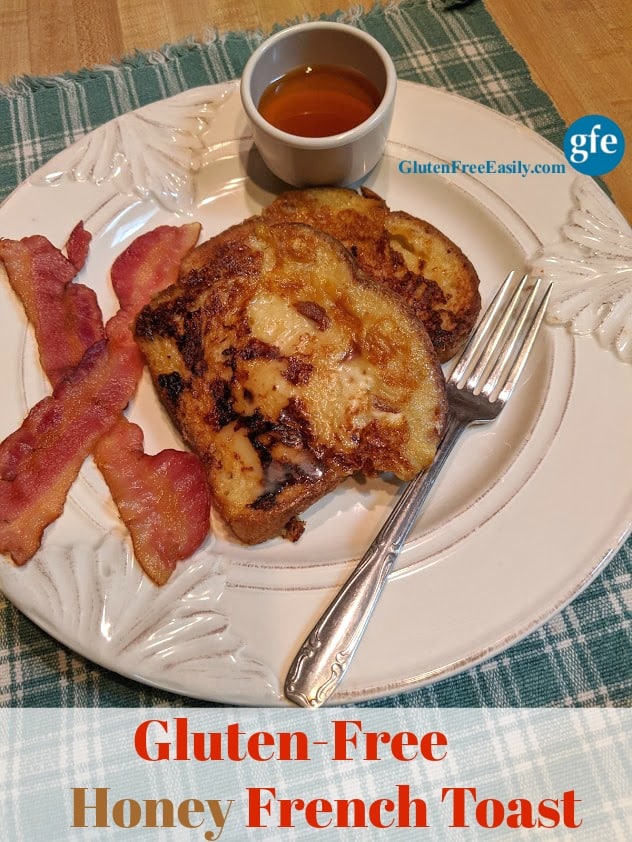 Scroll down to get the recipe but here are several more breakfast ideas that call for very few eggs or no eggs at all. Enjoy!
More Gluten-Free Breakfast Recipes That Use Fewer Eggs or Are Egg Free
~ Banana Coconut Breakfast Cookies (No Eggs)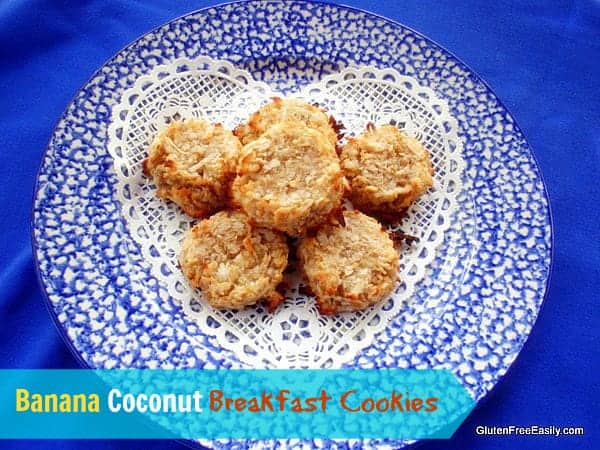 ~ Blueberry Banana Buckle (No Eggs)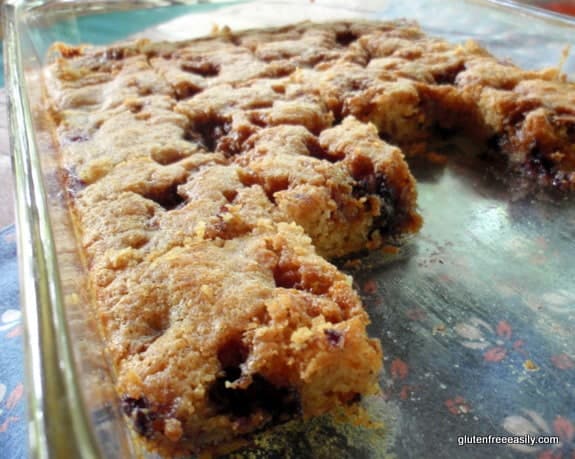 ~ Blueberry Waffles (No Eggs) from Healthy Slow Cooking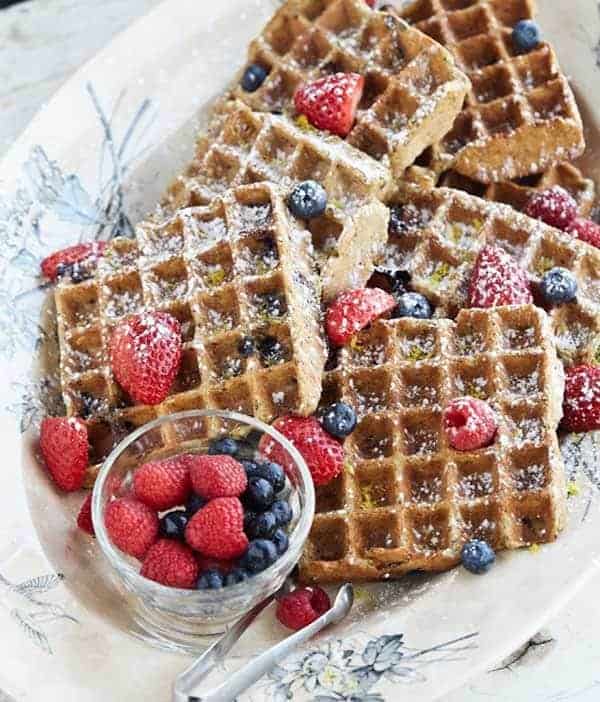 ~ Heavenly Hash Browns (No Eggs)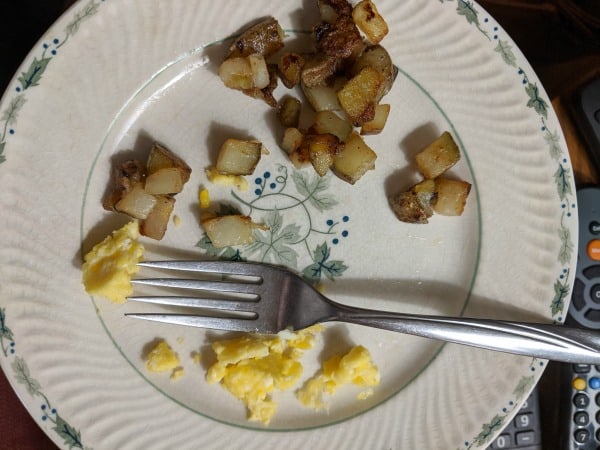 ~ Hot Cross Carrot Muffins (Two Eggs) from Gluten-Free SCD and Veggie
~ Mug Pancake (One Egg)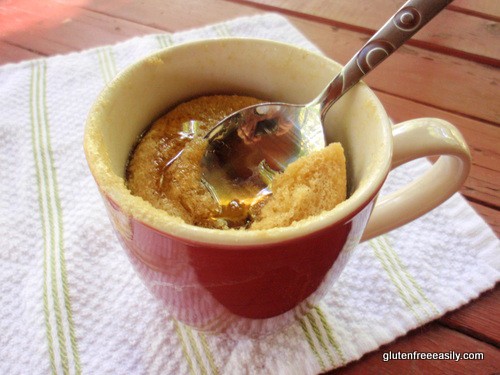 ~ Paleo Sweet Potato Muffins (No Eggs) from Tessa the Domestic Diva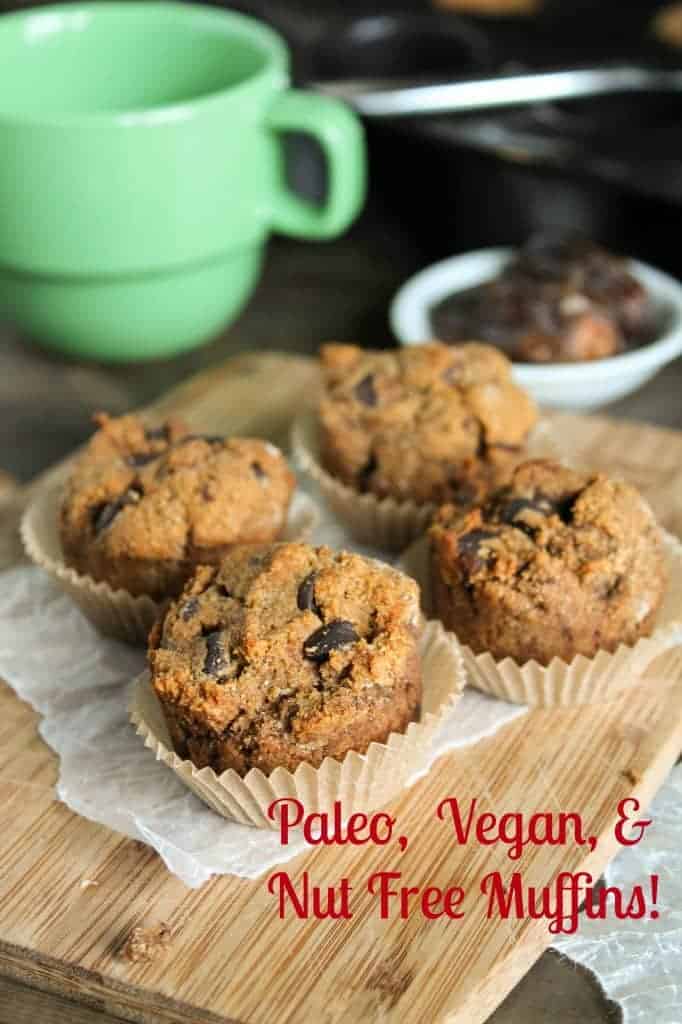 ~ Popeye Protein and Fruit Bars (No Eggs)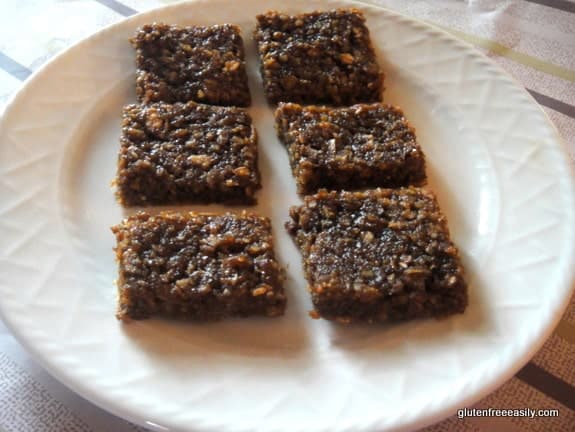 Gluten-Free Honey French Toast Recipe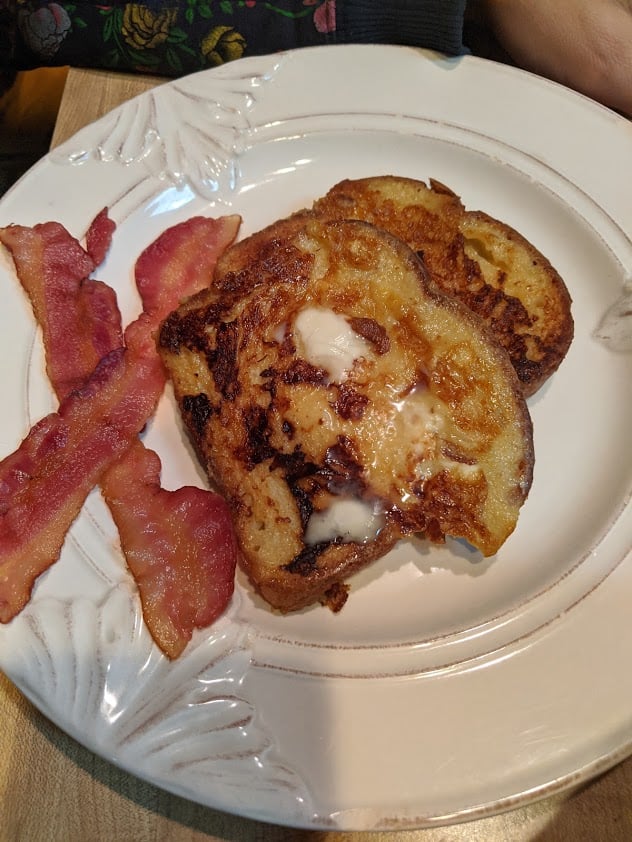 Yield: 3 servings (two slices each)
Gluten-Free Honey French Toast (Two Eggs)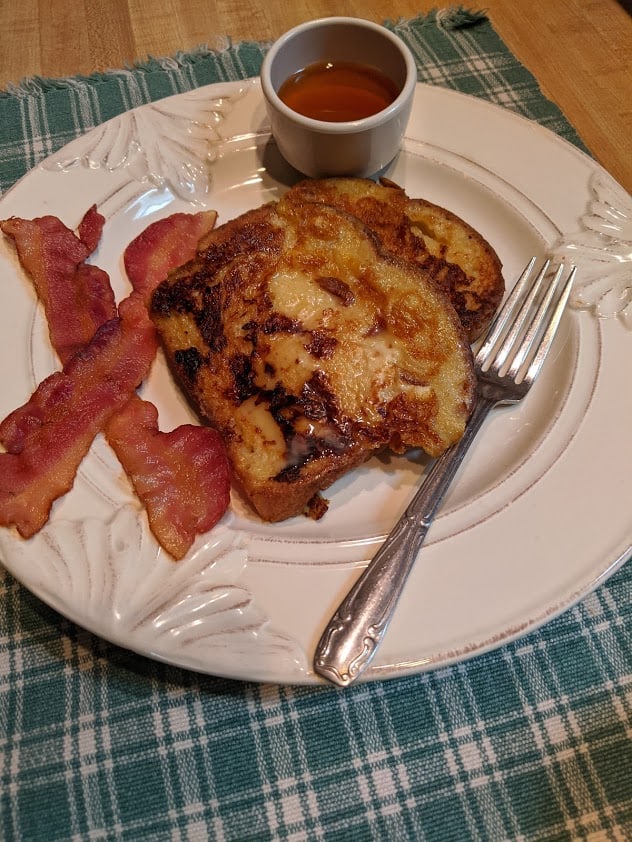 A light and fluffy French Toast recipe that serves three but only requires two eggs!

Prep Time 10 minutes

Cook Time 10 minutes

Total Time 20 minutes
Ingredients
2 large eggs, well beaten
¼ cup canned full-fat coconut milk (see notes for substitutions)
¼ cup honey
¼ tsp salt
6 to 8 slices gluten-free bread (I used this bread)
1 to 2 tbsp butter (or dairy-free equivalent) or coconut oil, for frying
Instructions
Combine eggs, coconut milk, honey, and salt.
Dip bread slices into honey mixture.
Fry in butter or oil over medium to medium-high heat--about 5 minutes on each side, turning several times--until golden brown.
Serve with powdered sugar and/or top with a drizzle of honey or maple syrup.


Notes
While you can use any milk in this recipe, I wouldn't recommend a low-fat or skim milk. The canned full-fat coconut milk makes this recipe so delicious and I'm sure that whole milk or 2% milk would yield similar results.

While I used store-bought bread, I bet that homemade gluten-free bread would also be excellent in this recipe. Be sure to check out my Bountiful Bread Basket Series for so many wonderful gluten-free loaf bread recipes.

Originally published September 28, 2021.