This post may contain affiliate links. If you purchase through them, your cost will stay the same, but gfe will receive a few cents for every dollar spent. Thanks for supporting gfe!
Today is National Oatmeal Cookie Day. Luckily, there are so many great gluten-free oatmeal cookie recipes! Here are  just a few of them.
There are Pete and Kelli's (No Gluten, No Problem) classic Oatmeal Raisin Cookies.
There are my (Gluten Free Easily) Flourless Oatmeal Cookies.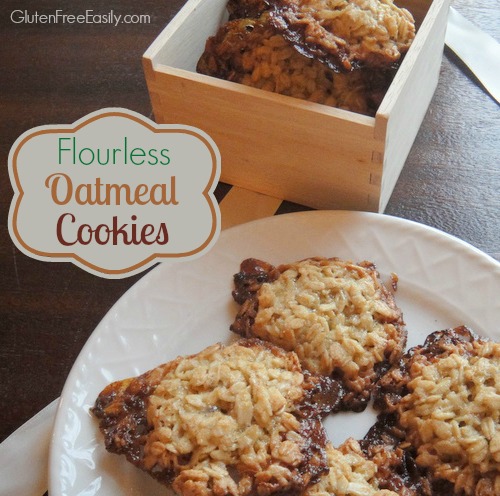 And then there's this Oatmeal Cookie twist on Apple Crisp … Alisa's (Go Dairy Free) Oatmeal Cookie Apple Crisp.
How about these "Grab and Go" Oatmeal Breakfast Bars from Megan at Allergy-Free Alaska?
And check out these Peanut Butter Oat and Quinoa Cookies from Alyssa over at Simply Quinoa.
All you oatmeal cookie lovers, enjoy!