For affiliate links and as an Amazon Associate I earn from qualifying purchases.
Now that the holidays are behind us and mega snowstorm (in the Top 5 of storms locally according to our electric utility!) is in the past here, I have some "summarizing" and thoughts to share before we move on to the regularly scheduled gfe program so to speak. Let's start with the summarizing! Specifically, the Top 20 Gluten-Free Recipes and More on gfe last year.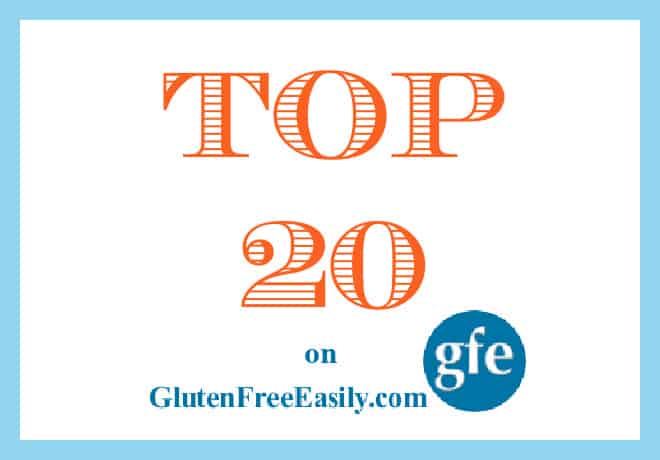 I'm always delighted to take this look back and see what you all searched for and discovered most often during the last year. The "list" remains surprisingly consistent but somehow always surprises me.
Two non-recipe posts cracked the Top 20 list for last year—How To Recover from Being Glutened and the 5-Minute Secret to Cleaning Pots and Pans (and More) Without Harsh Chemicals—and they contain some helpful and timeless info so you'll see them in their spots on this list as well. That means I'm actually sharing 22 posts in total.
Finally, I compared this list to the list of the Top 20 gluten-free recipes of all time on gfe. I was surprised theand even pleased to discover that the entries were almost identical. Admittedly, the placements on the two lists varied and two recipes actually differed but overall the consistency was surprising.
The Bourbon Banana Colada recipe (link in the list below) made the 2021 list but did not make the Top 20 all-time list. Instead, the Green Chile Chicken Casserole was in the all-time Top 20 list. You definitely want to save the link to the latter right now, because it's a stellar recipe and it's not in the list below.
Okay, let's get to it. Here are the Top 20 gluten-free recipes from last year and the two non-recipe posts that also caught your eye! Starting with #20.
20. Turkey Tetrazzini (and More Ways To Use Your Turkey Leftovers ~ If you have turkey leftovers from this past weekend, you'll need to look at this roundup immediately! If you froze your turkey leftovers, you'll want to bookmark (or pin) this one for later. All the recipes are worth making but the Turkey Tetrazzini merits a callout as you cook the pasta in the chicken broth with the celery, green pepper, onion, and more. That fact is a gamechanger as far as the results.
19. No-Roll, Never-Fail, Press-In Pie Crust ~ Some people like rolling out a pie crust, using ice water and/or vinegar to get the perfect pie crust, etc. I am not one of those people. If you're with me and would prefer mixing up a few ingredients right in the pie plate and then pressing the crust into place before you add the filling, this crust is also for you! (Note: I also have an updated version that replaces part of the gluten-free flour mix with almond flour. If that sounds good to you, check out the New No-Roll Never-Fail Press-In Pie Crust.)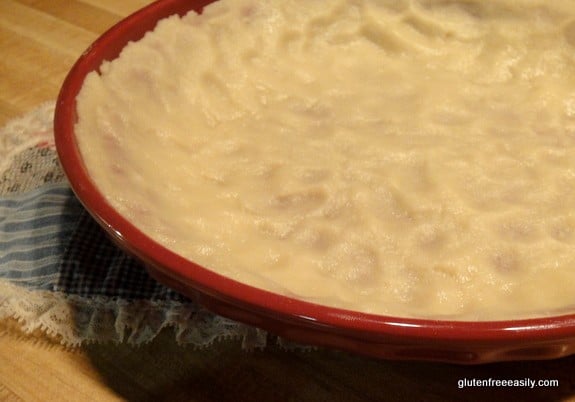 As always, I urge you to subscribe to gfe so you don't miss any recipes because there are so many delicious recipes here on gfe—from me and others in the gluten-free community–as well as key discussions that will help you live gluten free easily.
Bookmark/save on social media/Pin the ones that catch your eye and use my recipe index when you're searching for something specific! Thank you so much for being here at gfe! May this new year bring us more of the good stuff and strength for dealing with the not-so-good stuff.
Originally published January 5, 2022; updated January 8, 2022.