For affiliate links and as an Amazon Associate I earn from qualifying purchases.
Hope all of my gfe readers who celebrate Christmas had a magical one. We were graced with a rare occurrence—a White Christmas!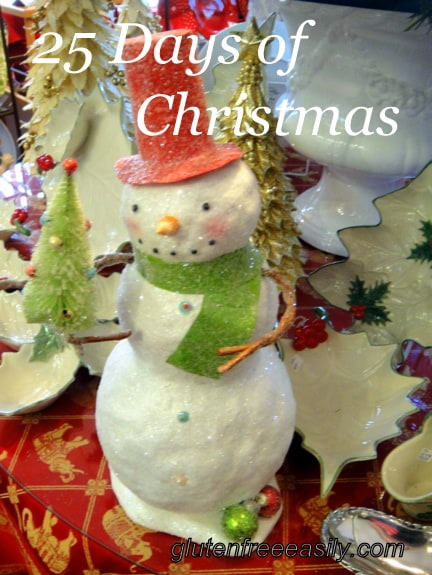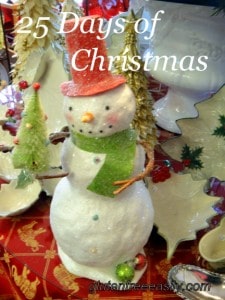 My "snapshot" review of Oskri Organic Bars is up on my Out and About page here.
A few more notes …
~~The winner of Ricki Heller's Desserts Without Compromise e-cookbook is shown here.
~~Bakery on Main pointed out that their products are cetified gluten free  by the Gluten-Free Certification Organization. GFCO's certification to less than 10 ppm gluten is really important to many of us who eat gluten free. I've updated my Bakery on Main products review post accordingly.
~~See all 25 Days of Christmas posts:
Day 1 – Gluten-Free Holiday Giveaway Galore x 10—Giveaway of the new book, Mommy, What is Celiac Disease?, plus gluten-free treats and fun stuff. (Although giveaway has ended; you can still order Katie's new book here. )
Day 2 — Guest Post from Debi Smith (Hunter's Lyonesse)—My Journey Back to Healthy Living
Day 3 — Corn and Butter Bean (or Lima Bean) Casserole for A Gluten-Free Holiday 
Day 4 — Little Cayman Beach Resort Review
Day 5 — 20 (Plus) Thoughts on International Food Bloggers Conference
Day 6 — Nutiva Products (Coconut, Hemp x 2, & Chia) Review (Giveaway has ended.)
Day 7 — Reindeer Antlers Punch for Share Our Holiday Table (You can still give to feed a child this holiday season or throughout the year; $25 feeds a child three meals a day for one entire month.)
Day 8 – Flourless Pecan Sandies (Gluten Free, Grain Free, Dairy Free)
Day 9 — Volcano Pancake and Other Breakfast Fare Plus Allegro Marinade
Day 10 – The Palate Peacemaker's Pecan Butter & Pumpkin … Uh Oh … Cake!
Day 11 — Kitchen Table Bakers Crisps Review
Day 12 — Guest Post: Linda Etherton (The Gluten-Free Homemaker)
Day 13 — The Spunky Coconut Grain-Free Baked Goods & Desserts Cookbook Review
Day 14 — Sweet and Crunchy Snack Mix and Classic Spicy Snack Mix (Make Great Gifts … Even Last Minute)
Day 15 — Winners, Gluten-Free Holiday, and Super Short Roundup  
Day 16 — Review: Bakery on Main Granola and Granola Bars
Day 17 — Review of Ricki Heller's Desserts Without Compromise 
Day 18 — An Unexpected Christmas Blessing
Day 19 — Food for Christmas At My House This Year