For affiliate links and as an Amazon Associate I earn from qualifying purchases.
I know, I know. I'm talking about the Top 20 Gluten-Free Recipes from Last Year and it's now March. Admittedly, I always seem to get a slow start to the new year here on gfe, particularly with closing out the year so to speak. But this past year has brought more of "I'll do it tomorrow" than ever before and that philosophy has seemingly now slipped into the new year. Plus, I've been facing some everyday life glitches (like ongoing computer woes!) in addition to the major things many of us are going through these days. Big hugs and lots of strength and good energy to all of you who are dealing with the latter!
I originally thought that I'd also share a few thoughts on the 12th anniversary of gfe on December 31 as well. But I'm not in the mood for heavy discussions and you probably are not either. Plus, that's too much to share in a single post.
I'll simply say that I'm still so glad to be writing here at gfe and sharing recipes and thoughts with you on gluten-free living and of course, I am so very happy to have you reading. Thank you for being here at gfe!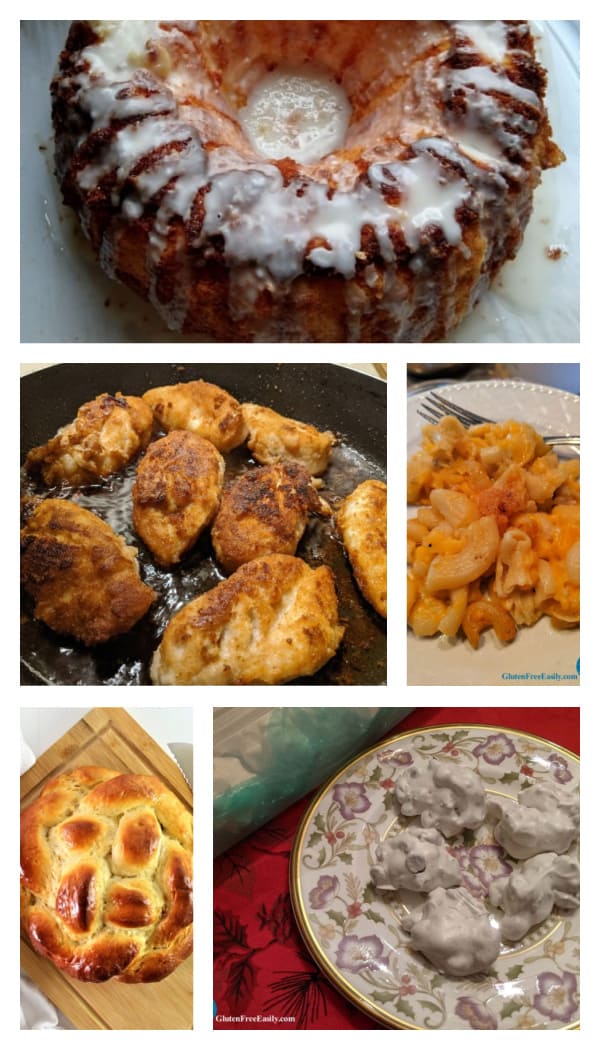 A little more on the recipes though. These are the new recipes or updated recipes (or updated recipe collections) from last year. There's some good stuff in here. Really good stuff. That's why I'm taking the time to share this post instead of just moving on to new and exciting recipes and other stuff that I'm anxious to publish here.
There are the Perfect Gluten-Free Fried Chicken Breasts that I make at least once a week now. We absolutely love them and they're incredibly easy to make.

There's an assortment of chocolate chip cookie recipes to make us all happy!

And Zucchini Potato Bake. Another recipe that I make almost weekly because it's incredibly easy and we enjoy it so much.

There are two phenomenal lemon recipes. Well, technically three. You'll see what I mean when you check those out.

You'll find gluten-free bagels that you can make yourself, which will please everyone (gluten free or not), including several recipes that are made from just a few ingredients (i.e., quick and easy bagels with no yeast needed).

There's gluten-free bread in this Top 20 in every form in fact. Hamburger and hot dog rolls (which makes us think of warmer days—oh, yes, please!). Mouthwatering biscuits and rolls. Glorious challah for every diet, not "just gluten free"

And so much more. Please read on and do try the recipes that strike your fancy!
The recipes/recipe collections are listed according to the number of reader views to date—from #20 to #1. Read my additional notes (as well as some reader reviews) or simply scroll through and check out the ones you missed or ones you saw but then forgot about. I promise you'll be glad you did!
First, an honorable mention, Blueberry Gingerbread ~ If you've never thought of adding blueberries to gingerbread before, you're certainly not alone, but if you do in this recipe, you'll be so glad you did! Latest reader review: "The gingerbread drew rave reviews among my friends. It is a good idea to keep it covered. Wonderful served with whipped cream—dairy or non-dairy."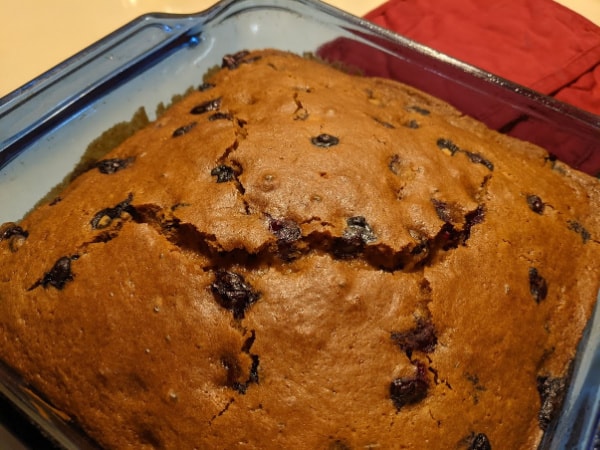 20. Over 40 Holiday-Worthy Gluten-Free Stuffing Recipes ~ Many of you absolutely love stuffing. Even if you only make stuffing during the holiday season, you'll want to check out this updated collection of recipes. Some may even make it onto your dinner table at other times of the year! I hope so.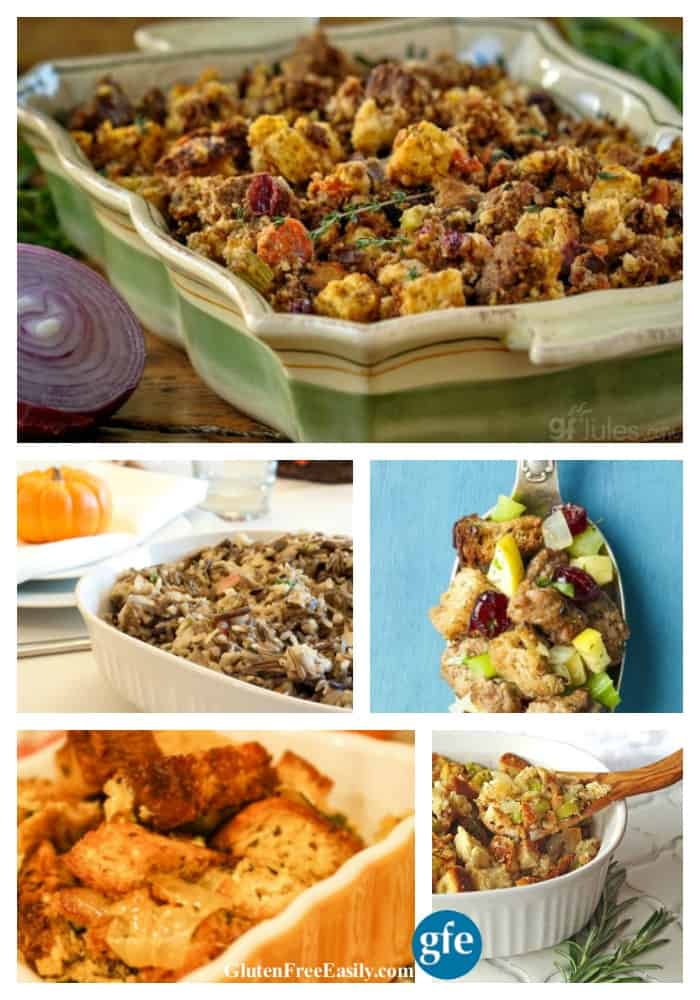 19. Paleo Apple Crumb Muffins ~ A new version of a gluten-free blogger friend's delicious apple muffin recipe, one which uses more apples.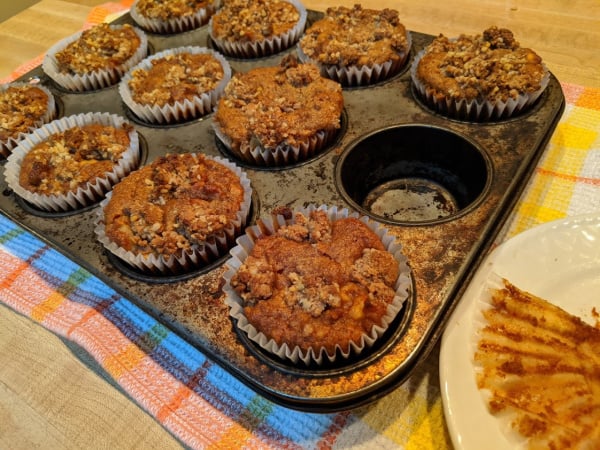 18. Honey French Toast ~ This is a simple and satisfying, aka delicious, French toast recipe. Bonus: You need only two eggs to make it!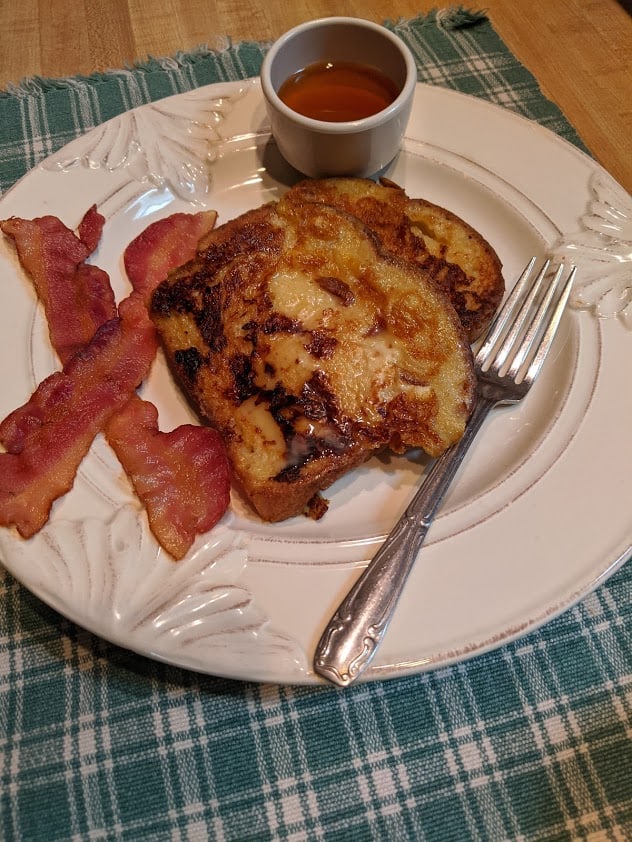 17. Mango Ice Cream ~ This recipe is our new favorite way to use a ripe mango. This ice cream is outstanding and I say that as one who is normally not a lover of ice cream made from fruit.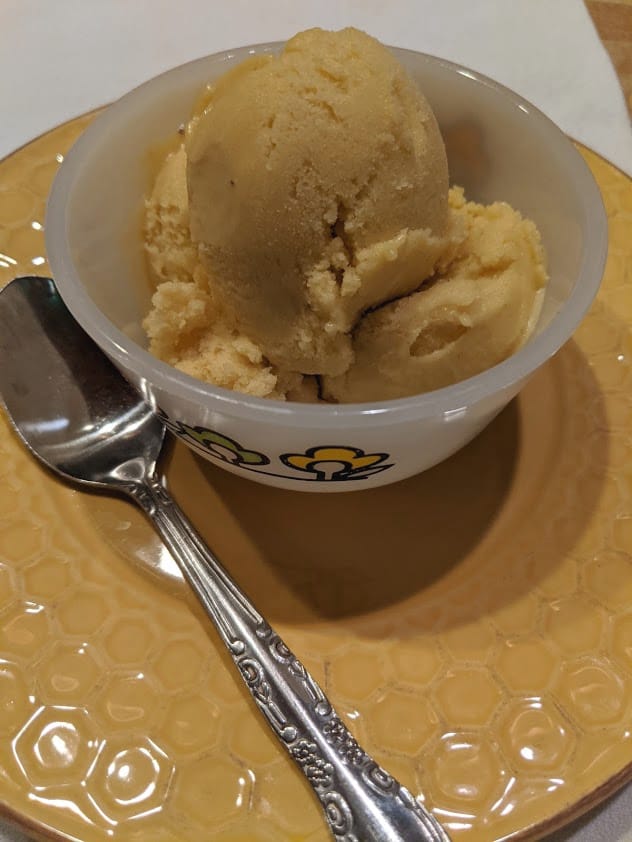 16. Forgotten Cookies ~ Any recipe that comes with a little magic is a good thing in my opinion. Placing these cookies in the oven, turning if off, and going to bed to wake up to these airy delicious treats is a wondrous thing!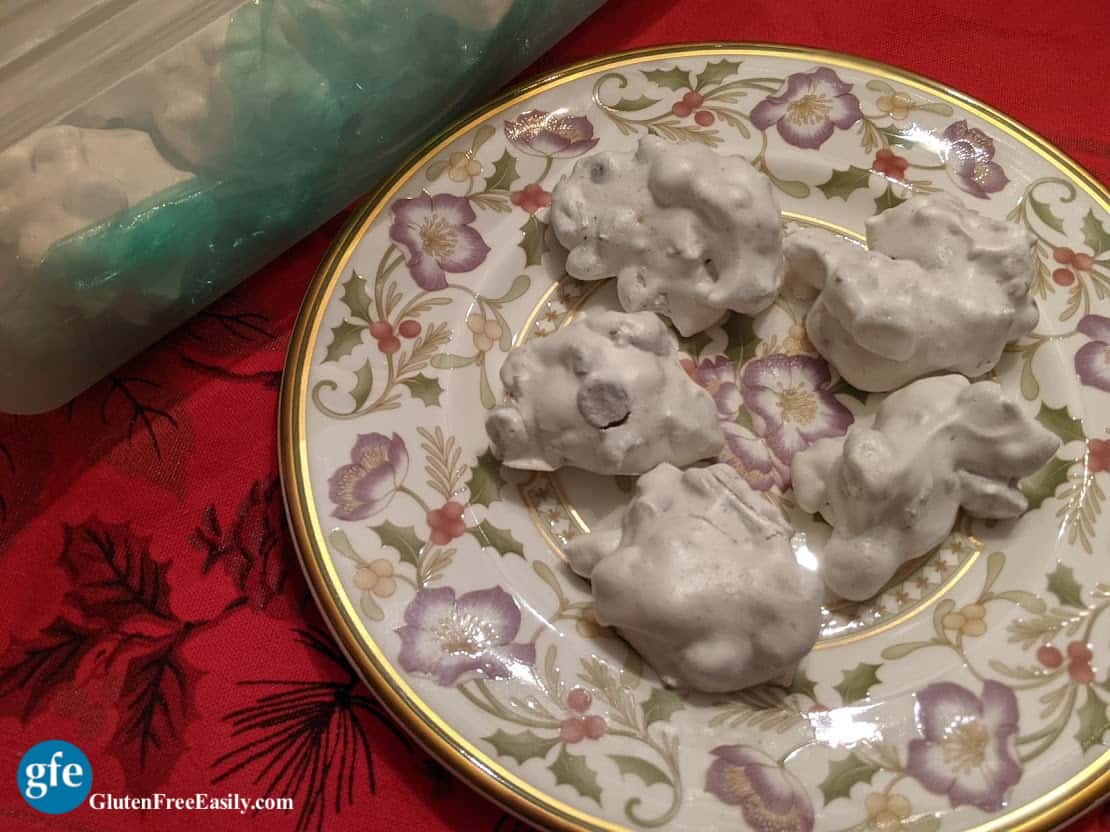 15. The Best Gluten-Free Chocolate Chip Cookie Recipes (35 of Them!) ~ A collection of the best gluten-free chocolate chip cookie recipes. Whether you like soft, crunchy, chewy, or a combination factor for your chocolate chip cookies, you'll find a recipe you love.
14. Extra Cheesy Gluten-Free Macaroni and Cheese ~ If you believe that macaroni and cheese can never have enough cheese, this recipe is for you! It uses three different kinds of cheese but they're everyday cheeses—ones you are likely to have on hand—not exotic hard-to-find cheese. The results are so creamy and delicious! And yes, quality dairy-free cheese products also work well in this recipe. Reader review: "OH MY GOODNESS!! This recipe wins best mac n cheese at my house! So cheesy (DF) and so satisfying, this dish was a huge hit!"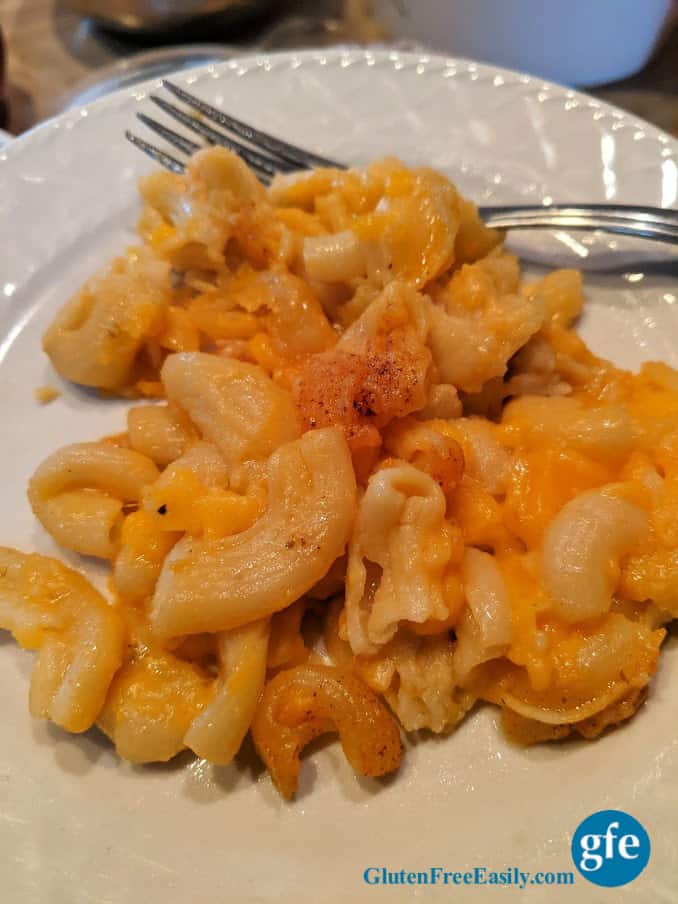 13. Perfect Gluten-Free Fried Boneless Chicken Breasts ~ Every blogger/recipe creator has a couple of recipes on their site that are underrated. This recipe is definitely mine. We make this recipe once a week and stop ourselves from making it more often because we don't want to run the risk of growing tired of it. We don't think that's possible but we don't want to take any chances. These chicken breasts have a light breading and are moist and flavorful. We marvel at them every time we make them!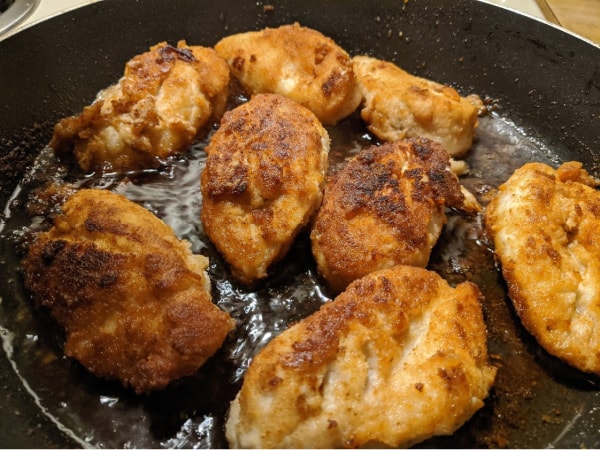 12. Zucchini Potato Bake ~ A simple combination of ingredients yields delicious results and even pleases the folks who don't normally like zucchini. (Note that yellow squash can also be used.) My favorite reader review: "I made this a couple weeks ago. I expected complaints because my husband does not like zucchini, but I almost fell off my chair when he started giving it rave reviews. He was so glowing I thought he was teasing me. After 46 years he doesn't surprise me much, but this certainly did."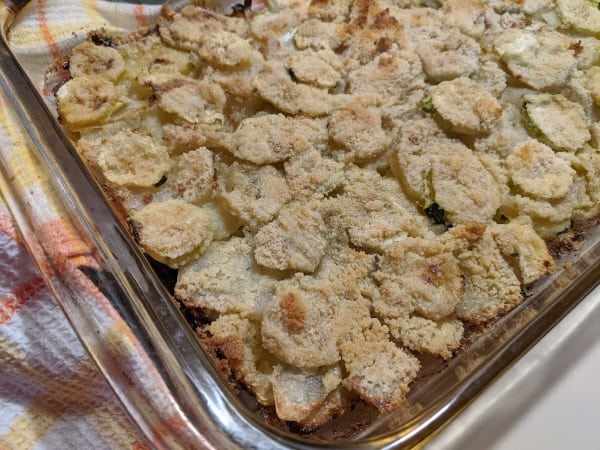 11. The Best Gluten-Free Bagel Recipes (30!) ~ If you're a bagel lover, you're going to want to check out all these recipes. They run the gamut from super simple recipes with just a handful of ingredients that only require baking to recipes with a few more ingredients that are boiled like traditional bagels. All of these recipes have huge fans. Reader review: "I finally bought all of the ingredients for Allergy Free Alaska's bagel recipe (+ cinnamon & raisins). My daughter and I made them yesterday for breakfast this morning and everyone loved them!"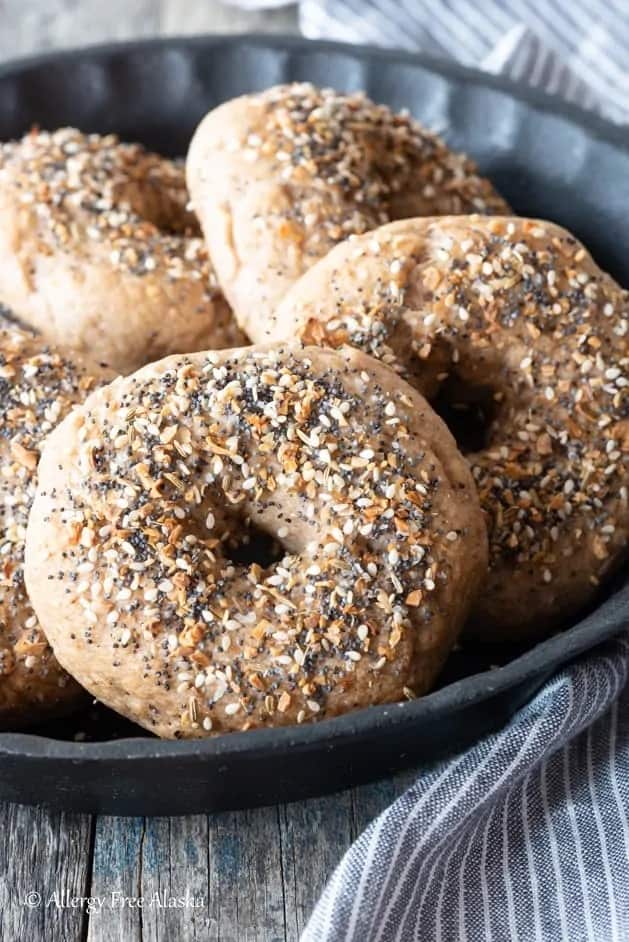 10. 20 Green Bean Casserole Recipes (and Other Green Bean Dishes) That You'll Love ~ For those who love green bean casseroles, you will love all these gluten-free and "more-free" takes on the classic green bean casserole. On the other hand, if you've never loved green bean casserole but like green beans, you'll appreciate the other simple ways to enjoy green beans.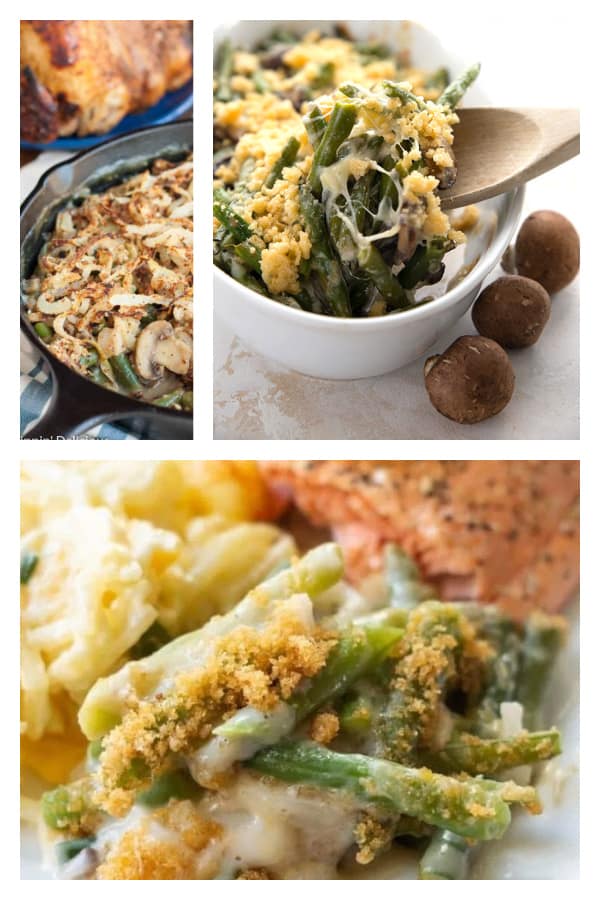 9. Crustless Spinach Quiche ~ This recipe is not only crustless but it doesn't even require any gluten-free flour to perform that feat. This quiche makes such a tasty meal any time of day. I love it when made with bacon!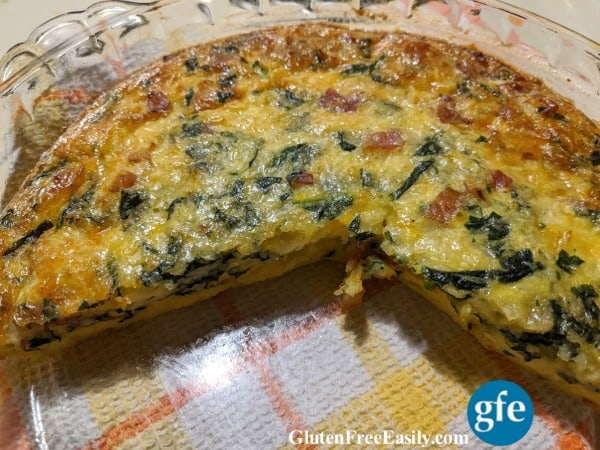 8. Simple and Good Chocolate Cake, aka Wacky Cake ~ This recipe is my version of the classic cake that requires no butter, eggs, or milk. It's sometimes called Depression cake but it was actually popular during WWII when rationing was in place and such ingredients were in short supply. Despite not containing butter, eggs, and milk, this is a rich and delicious chocolate cake. The recipe can also be used to make cupcakes.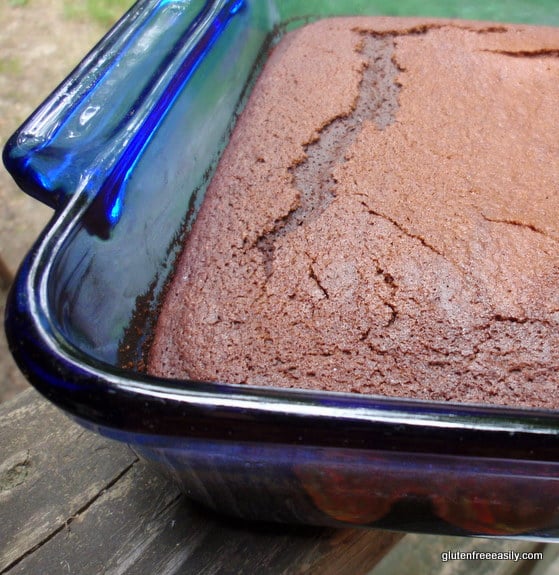 7. New Gluten-Free Never-Fail Pie Crust ~ If you're looking for a great pie crust with a wonderful texture, specifically a pie crust that you do not have to roll out, this is the recipe for you.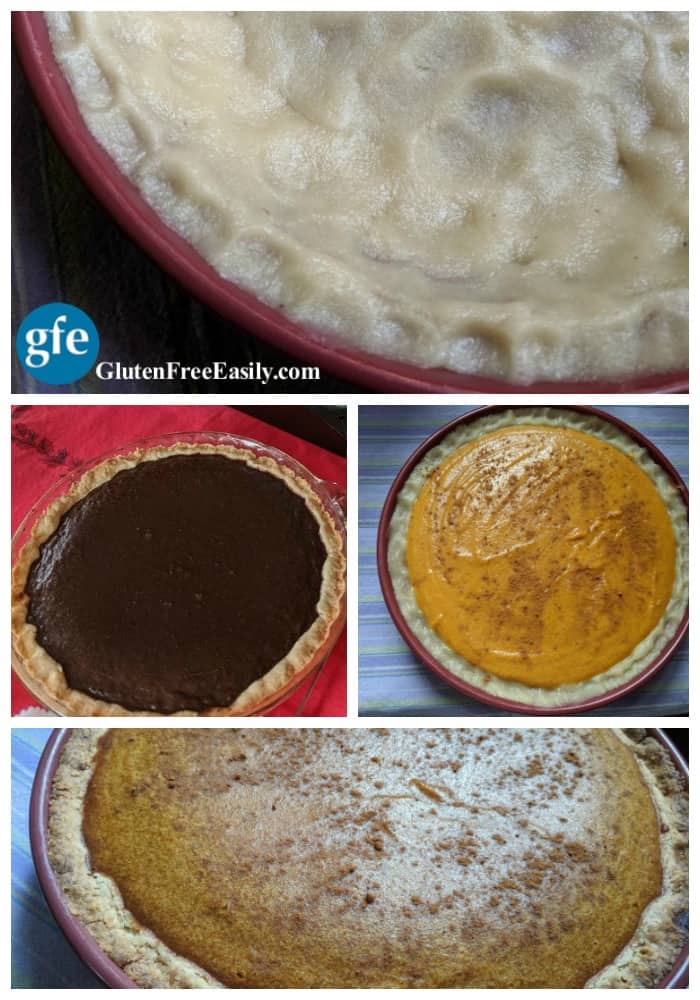 6. Lemon Sponge Cake ~ I don't know anyone who can resist this cake! Lemon lovers completely flip over it! If you're a lemon lover or simply appreciate a great cake, then you must give this sponge cake a try. Reader review: "I made the lemon sponge cake you shared for Easter dessert. I was looking for something different and special I could make and that just caught my eye. It seems I need to cook it less in my oven but I was still able to get it out of the pan without losing much and it was so good! I loved it, my husband loved it, and our baby loved it. Haha."
5. Apple Cinnamon Volcano Pancake ~ This apple cinnamon version of my original volcano pancake is eggy, apply, and delicious—reminiscent of apple cinnamon French toast. But no bread or dipping is required. Reader reviews: "This is so good!" and "This is our personal favorite now!"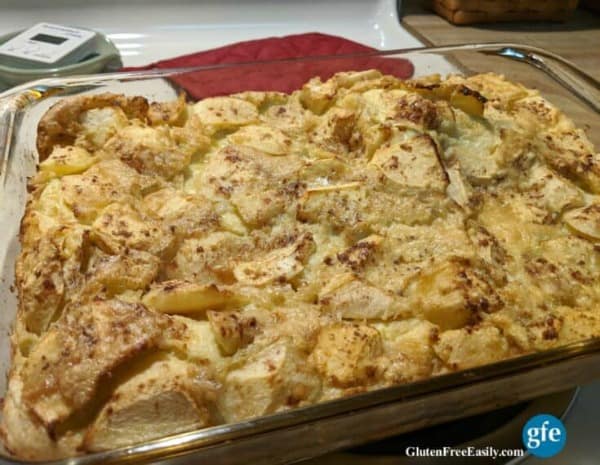 4. Lemon Ricotta Cake Muffins (or Lemon Ricotta Cake) ~ Anything with ricotta practically makes me swoon but lemon and ricotta together? The muffin version of the classic Italian dessert? Swooooon. Or make the classic cake—a single-layer 9-inch version—if you like. Easy directions included.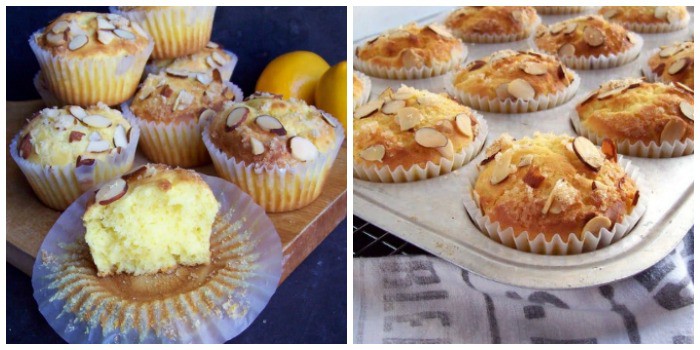 3. Top 30 Best Gluten-Free Hamburger and Hot Dog Roll Recipes ~ If your thoughts are turning to warm weather and grilling, this is the collection of recipes you must check out.
2. 50 Best Gluten-Free Biscuit and Roll Recipes ~ So many special meals—particularly holiday meals—have been made so by the addition of a stellar biscuit or roll. You don't have to give that factor up when you go gluten free! This collection of recipes certainly proves that point. This collection has grown over time but please don't get overwhelmed, simply scroll until you find the recipe(s) that speaks to you.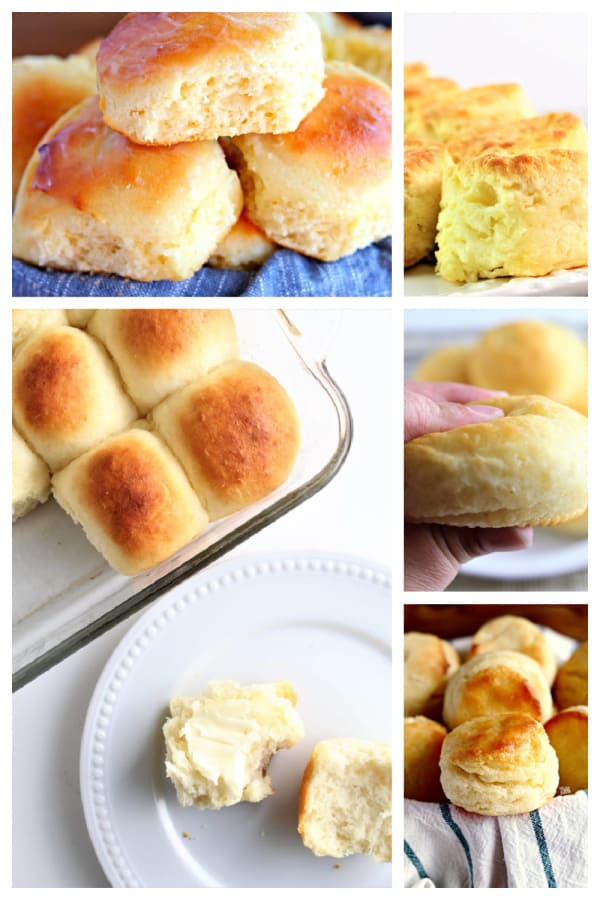 1. Top 20 Gluten-Free Challah Recipes ~ If you're Jewish, challah is most likely a huge part of your traditions so this collection of outstanding recipes will not only be welcome but also needed. If you're not Jewish, you'll still want to check these recipes out because challah is simply an excellent bread. In addition to enjoying it warm with butter, I personally love using challah in French toast and bread pudding.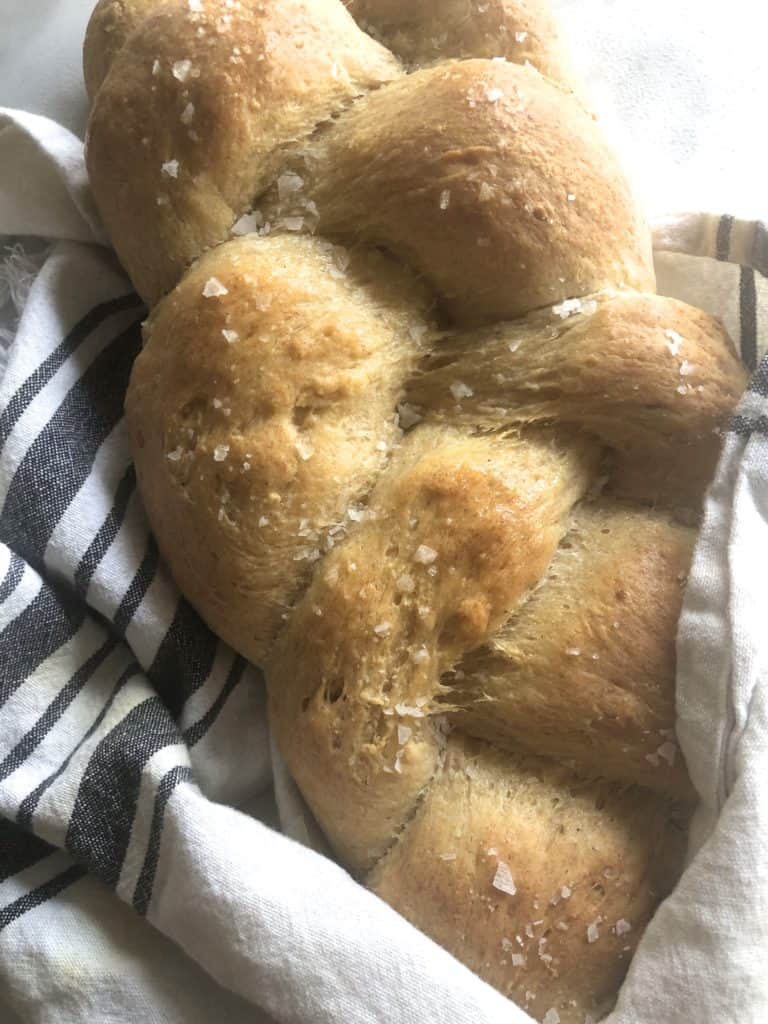 I hope you enjoy revisiting the Top 20 Gluten-Free Recipes of Last Year. Now I can start sharing some new recipes for 2021!
Originally published March 4, 2021.